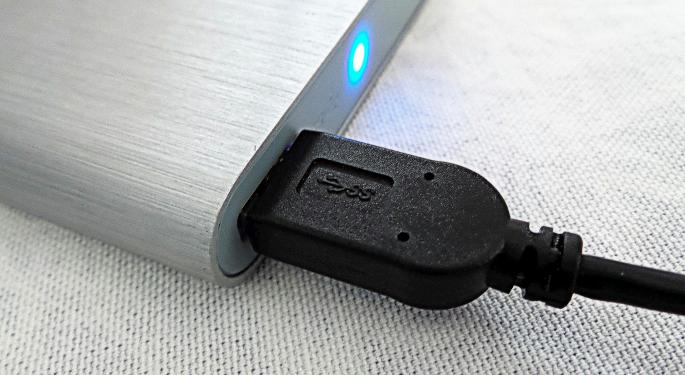 The following was originally published on The Morning Monte.
I have been working remotely for the last couple of weeks in a house up in Maine. The wireless router here is flaky at best, and my computer always wants to jump over to the neighbor's wide-open WiFi connection named "WesternDigital." The trouble is that the signal is too weak to actually work, so I am constantly disconnecting from WesternDigital and reconnecting to my router (which more or less works). With a bit of focus I could fix this. Alas I have not, so "WesternDigital" has been haunting me since I got here.
Then today I started to research this edition of the Morning Monte and guess what was the first company to pop up… You guessed it… Western Digital Corp WDC 3.47%, down over 11% on Friday on an earning report. Clearly, I had to take a look.
The Western Digital earnings report allowed financial journalists to use their favorite verbs. Shares "were plunging." Hey, any time a major company's shares drop over 10% in a single day, it is a fun time to take out some financial models. That is just how I roll.
I started with a simple residual earnings model and plugged in a conservative required return of 9% and earnings estimates that were lower than current analysts estimates. The resulting value breakdown showed that a lot of the value of the stock is in the book--almost $40 of the $47 share price. And the no-residual-earnings growth is valued around $55. This is $8 above the market price, so the market thinks that these residual earnings will declined.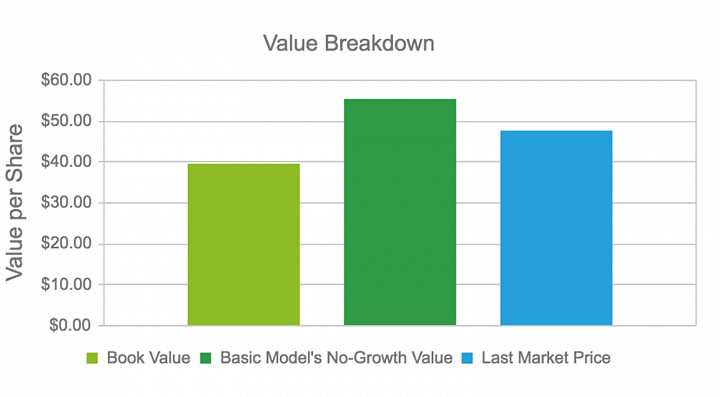 Basically, the market thinks that this company with shrink, not grow. There is no growth built into the market price. All of the value can be accounted for either in the book or current short-term earnings projected out. So the first question that pops out of this is whether it is likely that these "residual" earnings will decline as fast as the market thinks they will. For that we need to do more work.
The next step was to run a Monte Carlo to get a range of possible values given possible future earnings scenarios. I find that the most useful way to use a Monte Carlo is to see how the inputs affect the output distribution, so I encourage you to play with the inputs for yourself here. For my part, I found that even if I was significantly more pessimistic than current analysts estimates, I still got a result suggesting that Western Digital is currently undervalued and worth more analysis.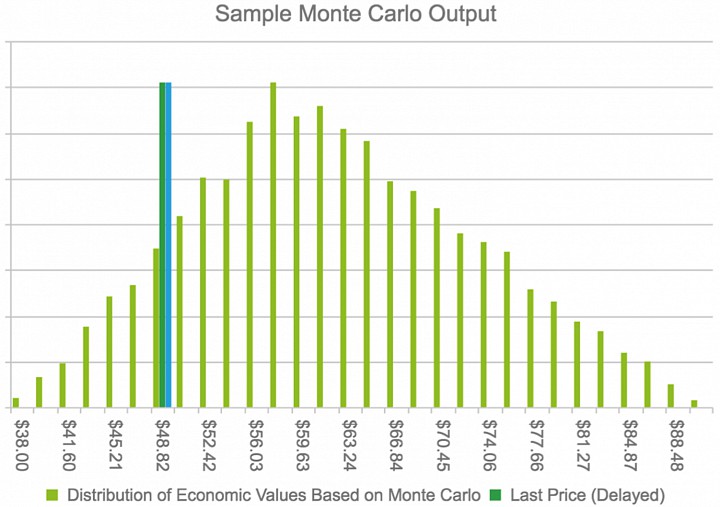 This rudimentary initial analysis of the fundamentals does not support a valuation as low as $47 for WDC , but this analysis is really just the first step. The market thinks something rotten is in store for WDC, and before you dismiss the market it would be wise to do more research. Then you can decide whether or not you agree that WDC is destine to forever be a ghost of its former self or that rumors of its haunting are premature.
The author has no direct holding in WDC. He has no plans to trade for 24 hours.
The Morning Monte is high-level, and any investment requires a deeper analysis than is presented here. The comments in The Morning Monte are intended to help guide your research and ground you in the fundamentals. In no way should the comments in The Morning Monte be taken as advice to buy or sell a particular equity. Some of the statements are forward looking. As such, these statements are speculation–so beware! The comments represent the views of the author and are not necessarily the views of The Morning Monte™ or PRUDENA™.
© 2016 Benzinga.com. Benzinga does not provide investment advice. All rights reserved.