Coffee futures surged to a 32-month high as persistent drought curbs harvest prospects in Brazil, increasing the odds for higher retail prices.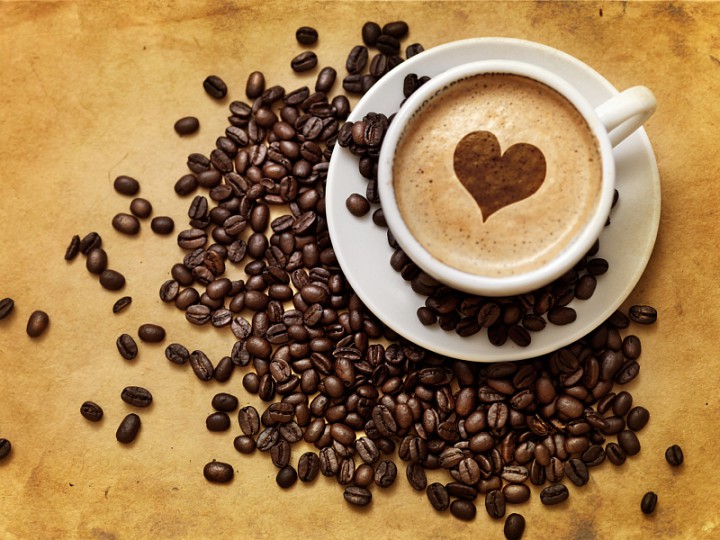 Dry weather was forecast for the next 10 days after no "meaningful" rain fell over the weekend in Brazil's main growing regions, Drew Lerner, the president of World Weather Inc. in Overland Park, Kansas, said yesterday in a telephone interview. Arabica-coffee prices have almost doubled this year as drought cut 2014 output and dimmed the outlook for 2015 in Brazil, the world's top producer and exporter.
Some U.S. retail prices will increase as soon as mid-November, says Ross Colbert, a global beverage strategist at Rabobank International. Brazil's National Coffee Council has estimated that farmers may collect less than 40 million bags in 2015, creating the longest output slump in five decades. Options show that some investors are betting that futures will climb to $3 a pound, up 36% from yesterday's settlement.
"At the price level we are in futures, I would expect we'll see maybe a 10 percent to 12 percent price increase" in certain outlets, New York-based Colbert said in a telephone interview yesterday from Utretch, the Netherlands. "By Thanksgiving, you're taking in the holiday season, and coffee retailers will use this opportunity to nudge pricing up before the holiday traffic builds."
Arabica coffee for December delivery climbed 6.9 percent to settle at $2.208 yesterday on ICE Futures U.S. in New York, the biggest gain for a most-active contract since April 22. The price reached $2.255, the highest since Jan. 20, 2012.
Aggregate futures trading was 56 percent above the average for the past 100 days, according to data compiled by Bloomberg.
Options Trading
Calls giving owners the right to buy December futures at $3 traded an estimated 947 contracts yesterday, the third-most active option. The price more than doubled to 2.4 cents, the highest since June 16.
December calls with a $2.50 strike price traded 1,021 contracts, the most-active. The option price almost doubled to 8.83 cents.
Starbucks Corp. and J.M. Smucker Co. raised retail prices this year after futures surged 61 percent in the first quarter.
Companies including Kraft Foods Inc. and Smucker, the maker of Folgers, the top-selling U.S. brand, "have shown a willingness to raise prices" as green-coffee costs increase, Colbert said. "They are early movers."
Flowers for the crop that blossomed from August to late September may fall off before developing further, Cepea, a University of Sao Paulo research group, said on Oct. 1.
'More Premium'
"Now, trading is all about the weather," Fain Shaffer, the president of Infinity Trading Corp. in Indianapolis, said in an e-mail. "Since the chances of rain have been pushed back another week, we are seeing more premium being built into prices."
Production this year may be down as much as 18 percent to 40.1 million bags, the National Coffee Council estimated, after a 3.1 percent slide last year. Prospects for the next crop are worsening as spring starts and temperatures rise in the Southern Hemisphere.
"The situation is going to get rather dire if there is no rain for another two weeks," Judy Ganes-Chase, an industry consultant in Panama City, Panama, said yesterday in an e-mail. "There is no 'if' any more regarding sparing the crop from harm. Rains will simply keep this disaster from being even worse."
Real Rally
Coffee rose as Brazil's real strengthened against the dollar in the past two sessions. President Dilma Rousseff faces a runoff election with Aecio Neves, who has appealed to investors by pledging to slow inflation. A stronger real erodes the appeal of export sales of the commodity priced in dollars.
Coffee has posted the biggest gain this year among 22 raw materials in the Bloomberg Commodity Index of 22 raw materials. The broad gauge has dropped 4.9 percent in 2014.
Yesterday, robusta coffee for November delivery rose 4.1 percent to $2,165 a metric ton on ICE Futures Europe in London. The price reached $2,169, the highest since May 2. The commodity has climbed 29 percent this year.
The arabica premium to robusta jumped 9.3 percent to $1.226, the highest since Feb. 10, 2012. The ratio has more than tripled this year. Arabica is brewed by specialty companies including Starbucks, while robusta beans are used in instant coffee.
Brazil is the biggest grower of arabica, and Vietnam is the top producer of robusta. A bag weighs 60 kilograms (132 pounds).