Yesterday we discussed the crackdown on 'extremism' around the world (and its potential implications for freedom). Today, as The Guardian reports, notorious French comedian Dieudonné M'bala M'bala is now intimately aware of the implications, having been arrested for being an "apologist for terrorism" after suggesting on Facebook that he sympathised with one of the Paris gunmen.
As The Independent reports, French Prime Minister Manuel Valls attacked Dieudonné, calling him a "peddler of hate and said there should be no confusion between the 'impertinent' satire of Charlie Hebdo and 'anti-semitism, racism and negationism'."
In an open letter, the comedian claimed on Tuesday that he had been misunderstood.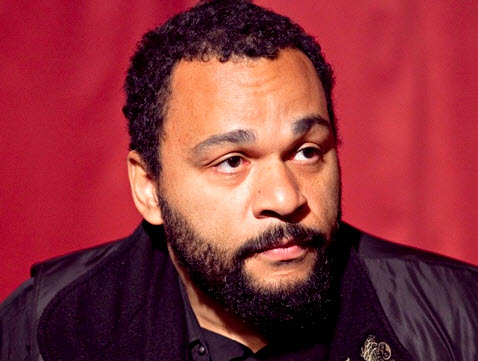 The comedian made international headlines in 2013 when French footballer Nicolas Anelka was banned for five matches by English football authorities for using a gesture created by Dieudonné that many consider to echo the Nazi salute.
His original statement on his Facebook page was as follows:
"After this historic, no legendary, march, a magic moment equal to the Big Bang which created the Universe, or in a smaller (more local) way comparable to the crowning of the (ancient Gaullish king) Vercingétorix, I am going home. Let me say that this evening, as far as I am concerned, I feel I am Charlie Coulibaly."
What he had meant to say on Facebook, he said, was that "I am considered like another Amedy Coulibaly when in fact I am no different from Charlie."
*  *  *
Be careful what you say - or think!!