US Equities Have Positive Day: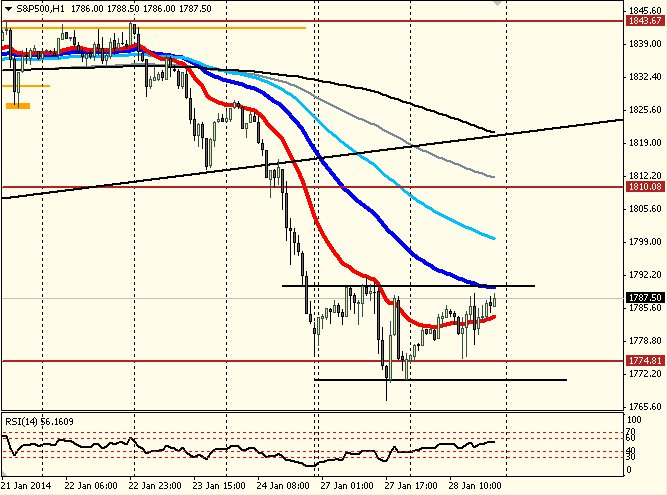 Yesterday, I talked about the theme I wanted to see out of the US. Would fear continue? Or would fear of missing out the bounce be more apparent. The session today proved to be a cautiously optimistic one, as US equities rallied to move towards the highs seen on Monday. Certainly sentiment is not out of the woods, put if the S&P500 rallies above 1790, we could see the foundation for a little base. There is the FOMC decision tomorrow, which will be an important catalyst, thought market participants are leaning towards a continuation of the tapering schedule set out by Bernanke in December. 
Bonds Rally Into FOMC After Dip At Start of Week: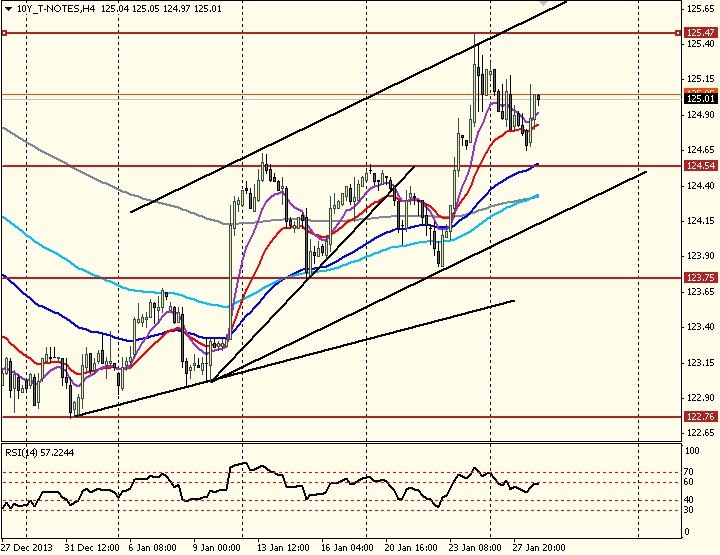 Speaking of the FOMC, we should have a look at the 10-year US bond prices. US debt rallied sharply last week as risk aversion picked up, then slid Monday, but then pushed higher Tuesday. All in all it seems like an uptrend over the last 4-weeks until the 124.50 area is broken. Expect a pickup in volatility tomorrow. Where US yields go will be a key determinant in where currency pairs like the USD/JPY head.  
The EUR/JPY Pushes Towards 141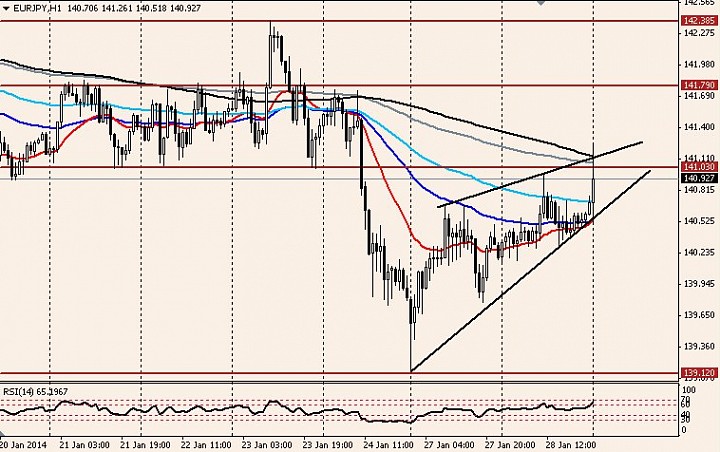 The EUR/JPY and other JPY crosses managed to rally in today's session, continuing the process of trying to build a bottoming action (if not just put in a retracement) on the back of the slight return to risk appetite. The pair has created a wedge pattern and is now testing a pivot at the 141 level, which also coincides with the 200-hourly EMA. A move above would signal a further attempt by JPY bears to retake control.
EUR Recedes Vs USD: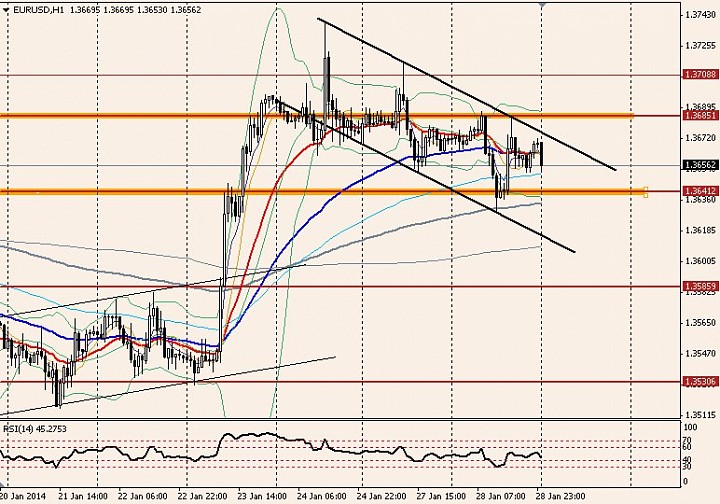 While the EUR was stronger against the JPY, it was a softer against the USD, extending a move downward after topping off above 1.3725 on Friday. It has set up in a downward channel, and tested its 200-hourly EMA at 1.3630. That and the pivot at 1.3640 will act as a short-term support zone. Market participants will likely be cautious ahead of the FOMC, but lets look for a break out of the channel one way or another come tomorrow.