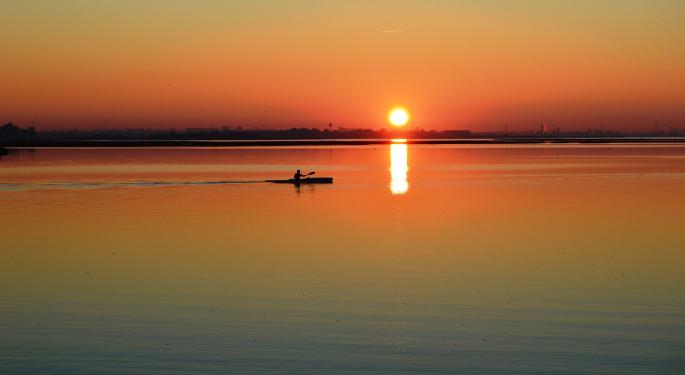 After weeks of political pressure from Sen. Elizabeth Warren and others, Wells Fargo & Co NYSEWFC CEO John Stumpf has opted to retire. The Wells Fargo board reportedly welcomed the decision in the wake of the company's highly-publicized fake account scandal.
Stumpf isn't the only high-profile CEO departure this year. In fact, through the first three quarters of 2016, there were 944 CEO changes, led by government/non-profit companies (155), financial firms (118) and hospitals (111).
Here's a look at some of the biggest CEO departures of the year.
Burns made history by becoming the first black female CEO of an S&P 500 company, but announced she will be stepping down from her position when the company splits sometime before the end of the year.
Macy's has been battling sales declines and a new wave of e-commerce competition, and Lundgren will be replaced by President Jeff Gennette in Q1 of 2017.
Russell retired in July after more than 30 years at CMS, but will stay on as chairman.
The departure of Brown after only 18 months at the position came as a surprise to many analysts.
Nosbusch had served as CEO for Rockwell for 12 years.
Smucker is keeping it in the family by having nephew Mark Smucker take over for Richard as CEO.
Richard Anderson, Delta Air Lines, Inc. NYSEDAL
Anderson suddenly retired in May after nine years as Delta CEO.
Chazen served as CEO of Occidental for five years before retiring this year, but he will remain on-board as a strategic adviser.
Stumpf isn't the only CEO to leave his position surrounded by a swarm of controversy. Huston was given the boot after an internal investigation revealed a personal relationship with an employee.
Roger Ailes, Fox News
Sticking with the theme of scandal, Ailes stepped down as CEO of Fox News after a series of allegations of sexual harassment in the workplace.
Related Link: 10 LGBT CEOs Who Weren't Afraid To Come Out
Biogen chose to make a series of management changes after Tecfidera sales began to stall.
The board announced that Boire was "not a good fit" for the struggling bookstore.
Laplanche resigned after LendingClub discovered that staff had sold $22 million in loans that did not meet a buyer's requirements.
Sharen Jester, Victoria's Secret
Jester left after a long, successful run as CEO to spend more time with her family and focus on her personal life.
© 2016 Benzinga.com. Benzinga does not provide investment advice. All rights reserved.