Valeant Pharmaceuticals (VRX) topped $18 a share before retreating to $16.23/share. High debt and little evidence of revenue acceleration continue to hurt the stock price. VRX stock is only a trading vehicle for speculators until fundamentals are solid again. The question is, when will that happen?


De-levering the balance sheet is J.P. Morgans' Chris Schott's primary concern. Its 7x is troubling. But this analyst had a $275 PT on VRX stock as late as March 2016. Investors know better than to follow analyst opinions.
Valuation
Valeant has around $28 billion in debt excluding the cash on hand and ~ $9 billion in equity value. At 10x EBITDA, the equity value is $12 billion. That implies a stock price of $25 - $30 a share.
$VRX
, VALEANT PHARMACEUTICALS INTE / H1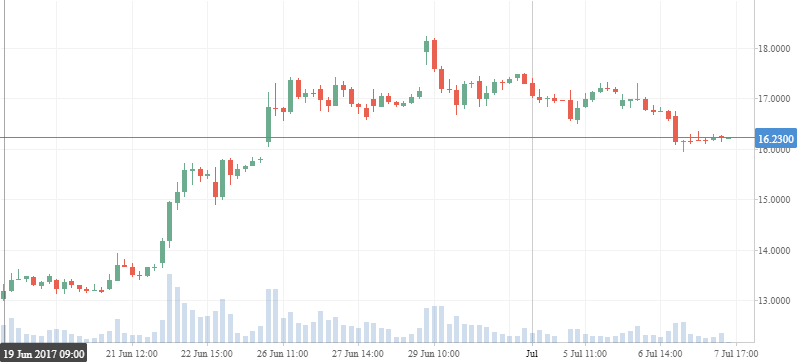 Earnings Outlook
VRX reports quarterly results in a month's time (Aug 8). The new management team will give shareholders an update on the progress of B+L and Salix's sales team performance.
Related: Endo Int'l (ENDP) pulled its opiod drug off the market but the company does not need those sales. Teva (TEVA) is maximizing its returns on its Actavis generics unit.
Hold Valeant

VRX could give up gains if the biotech sector falls and drags the stock lower. Yet management will likely report improvements in operations. Salix's sales team should report better sales per employee in the current quarter. That would give the stock some support.