If you're a Cisco (NASDAQ: CSCO) investor like myself, you're probably unimpressed with the company's anemic 3% growth this year. Its core business of routers and switches remains stagnant, and its higher-growth businesses are still too small to offset that slowdown.
Despite those challenges, I believe that its valuation and dividend make it a fairly safe play for today's frothy market. Today, I'll examine Cisco's biggest opportunities to see why its best days could still be ahead.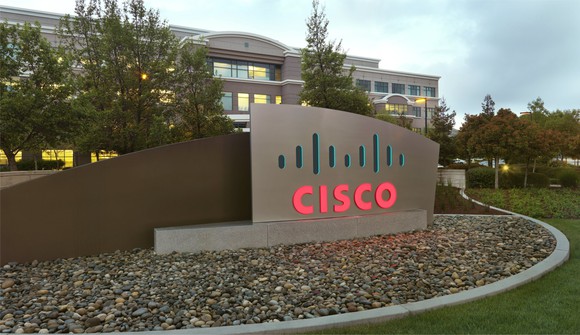 Repatriating its cash
Cisco finished last quarter with billion in cash and equivalents, but 96% of that total remains overseas. Like many other multinational companies, Cisco won't repatriate that cash to the United States because it would be hit with a 35% corporate tax.
However, the Trump Administration has proposed a one-time 10% tax on all repatriated cash. House Republicans want an even lower rate of 8.75% on foreign earnings held as cash, and a 3.5% tax on all other foreign earnings. If either of these proposals pass, Cisco could bring the lion's share of its revenue back home for domestic acquisitions, buybacks, and dividends.
That's why Credit Suisse gave Cisco a rare "double upgrade" from underperform to outperform in late April -- noting that smart moves with that cash would accelerate its "transition toward a diversified IT player."
Becoming a cybersecurity powerhouse
Cisco bundles its higher-growth software services with its routers, switches, and unified computing systems. Its highest growth business is its cybersecurity unit, which posted 12% annual sales growth during the first nine...
More