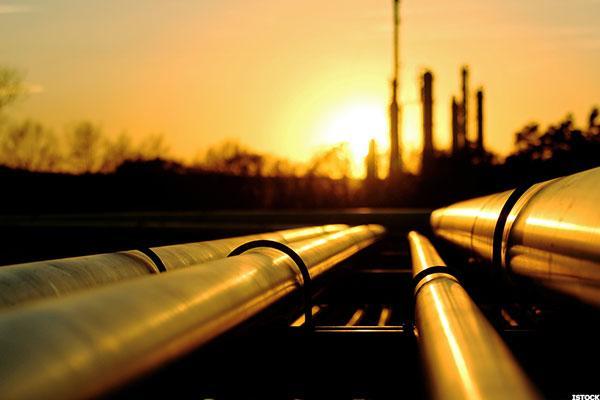 NEW YORK (TheStreet) -- Shares of Enbridge (ENB) are climbing 4.12% to $53.51 this afternoon after reporting in-line earnings despite setbacks due to an Alberta wildfire that curbed pipeline shipments.
Adjusted earnings for the period were 38 U.S. cents per common share, meeting analysts' estimates for the Canadian oil company.
This came as a surprise following May wildfires in Alberta, forcing the shutdown of some oil sands operations and curtailing pipeline shipments for...
More