EUR/GBP is consolidating above the 0.7370 handle since failing to break below it last week. This week, it started with another bounce from this support, showing a possible double bottom.

EUR/GBP 1H Chart 2/16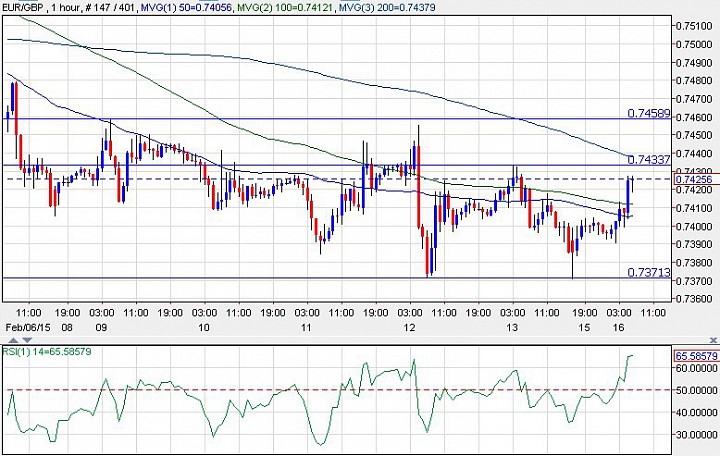 (click to enlarge)

The 1H chart shows that a break above 0.7440 should clear not only the resistance pivot from Friday, but also the 200-hour SMA, The 1H RSI would also likely push to 70, and show bullish momentum in the near-term. 

While the near-term mode seems to be bullish, the short-term mode is at best sideways, and the medium-term mode is bearish. Therefore, as price enters the 0.7440-0.7460 area, we should look for resistance. I will call this the 0.7450 resistance area. A bearish divergence with the 1H RSI would further suggest a bearish attempt ahead from this resistance area.