Thank you
ForexLive
for the breakdown:
EUR net long 16k vs short 6k prior
JPY net short 74K vs short 80K prior
GBP net short 46K vs short 46K prior
AUD net short 63K vs short 77K prior
CAD net short 9K vs short 10K prior
NZD net flat  vs short 2K prior
CHF net long 2k vs short 1K prior
Dollar Index net long 16K vs 25K prior
If you are not familiar with the CFTC Commitments of Traders report, it is a look at the positioning in the futures market and is a good gauge of the holdings of investors of various currencies and other instruments.
My favorite widget for following the COT data is found here (
http://www.dailymarkets.com/forex/
- just scroll down a little bit).
Here's a look at the EUR which flipped form net short to net long, an interesting development.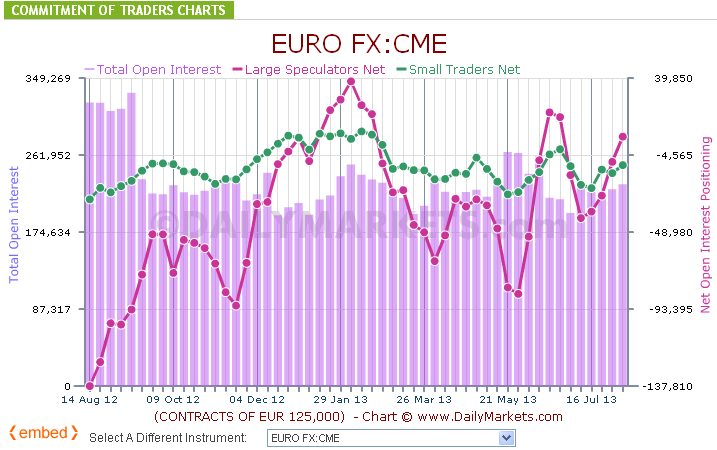 And the GBP, which despite is pretty good performance this week is still sharply negative, with only a small number of shorts covering - that could be a sign that we may have a short squeeze possible in the next few weeks if
GBP/USD continues to push higher.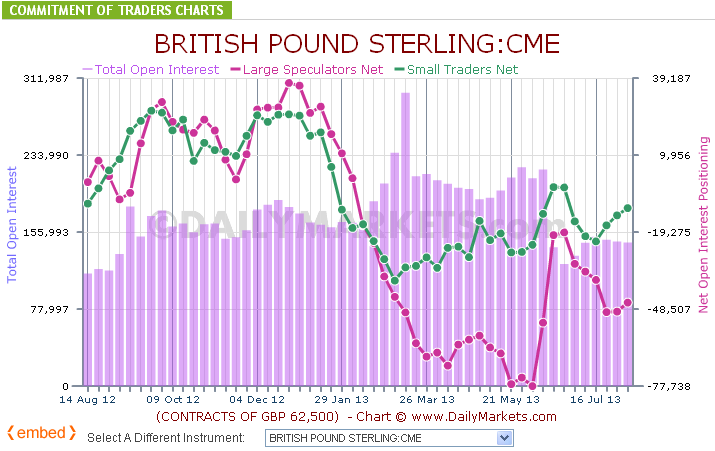 - Nick