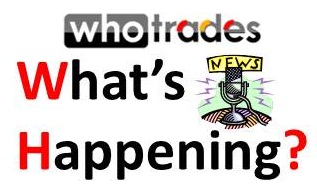 Upcoming S&P500 Earnings Releases:
Before The Bell:
Costco Wholesale
First Horizon
Joy Global
---
Important Data Releases:
New Zealand:
Reserve Bank of New Zealand will release
3:00PM EST Official Cash Rate, which measures the interest rate at which banks lend balances held at the RBNZ to other banks, and RBNZ Press Conference as well as RBNZ Rate Statement, which areamong the primary tools the RBNZ uses to communicate with investors about monetary policy.
7:10PM EST RBNZ Gov GraemeWheeler Speaks due to testify before the Finance and Expenditure Select Committee, in Wellington. Traders usually examine his public engagements for subtle clues regarding future monetary policy.
Australia:
7:30PM EST Australian Bureau of Statistics will release Employment Change, which measures change in the number of employed people during the previous month, and will also release Unemployment Rate, which measuresthe percentage of the total work force that is unemployed and actively seeking employment during the previous month.