"We got this..." Right up until around 55 seconds in the following clip...
China was ugly...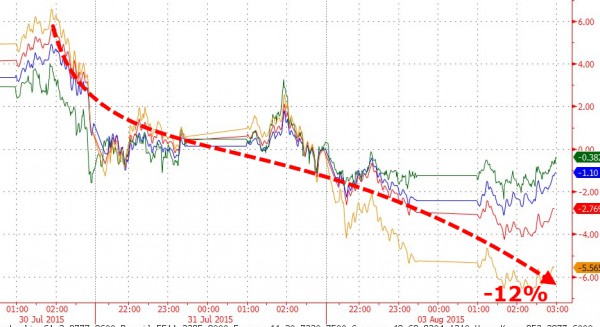 And Greece crashed 30% at the open...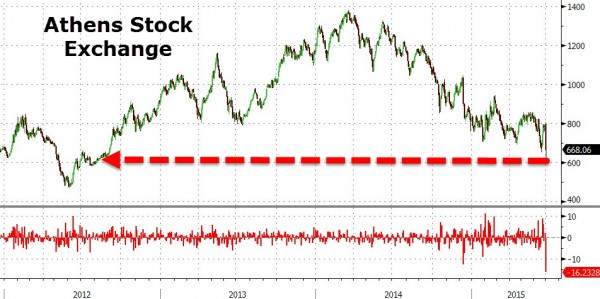 An early bounce and the ubiquitous pre-EU close ramp both failed to hold stocks which had an ugly day... notice the dump after Europ closed and the ramp after 330ET... as VIX was smashed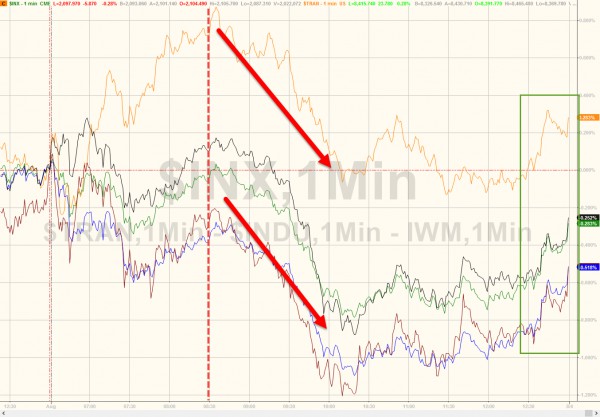 Energy stocks led the downturn...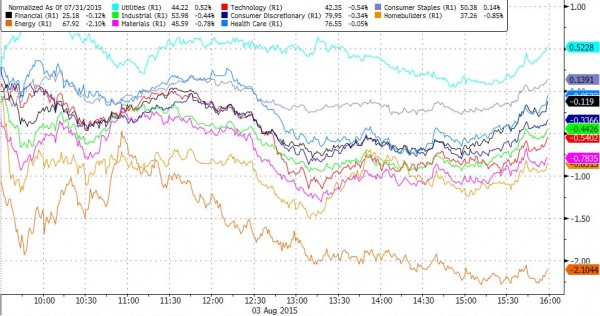 As WTI led stocks broadly...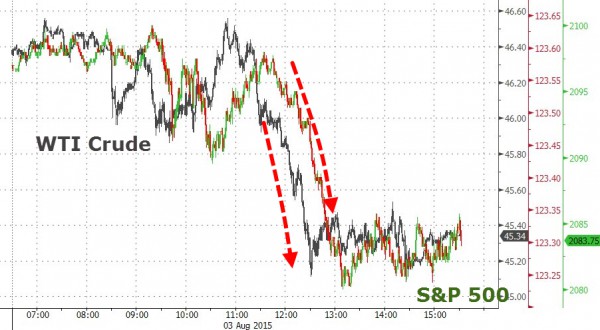 Carnage in AAPL and TWTR...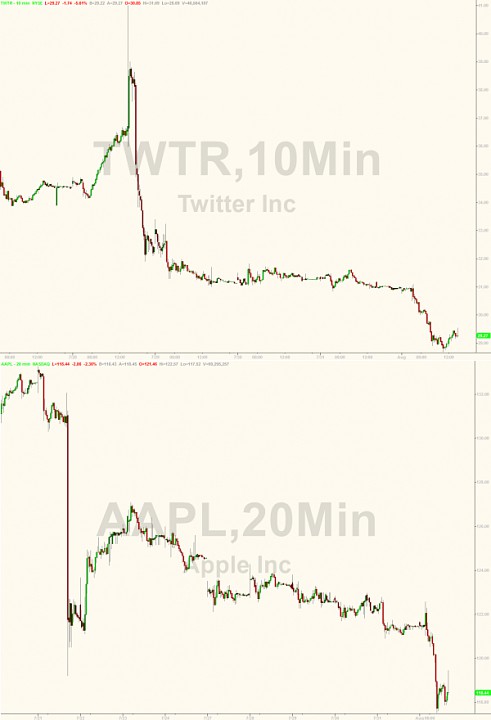 as stocks catch down to bond yields...
VIX flash crashed in a desprate bid to get S&P back to VWAP... right as PR defaulted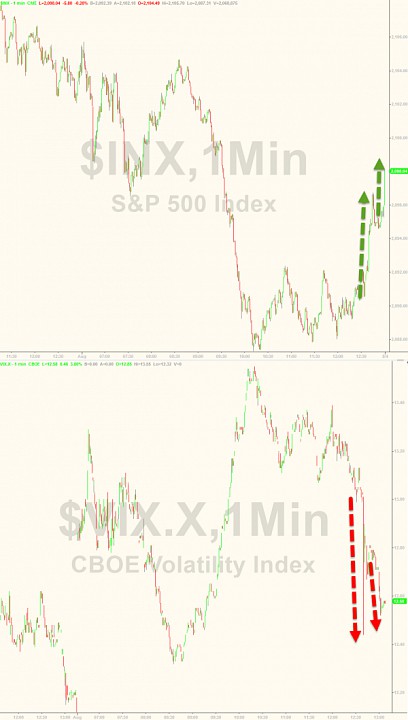 AND sure enough S&P Futs tagged VWAP and turned around...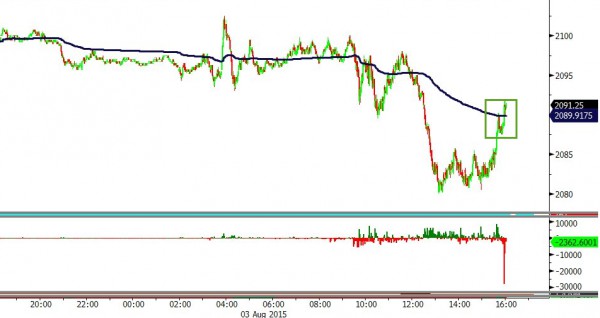 It appears hope is fading that Macro will help us...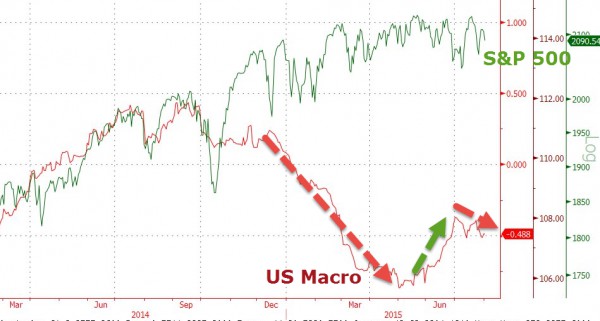 Treasury yields leaked higher overnight but plunged after weak data...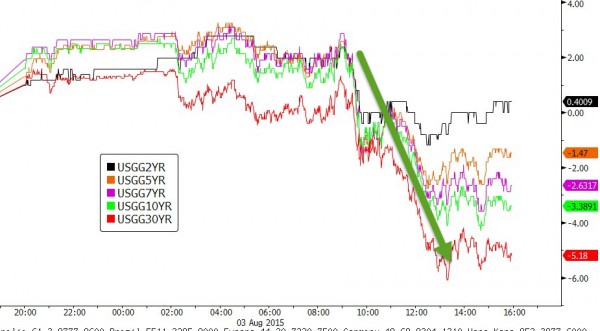 The US Dollar pushed generally higher today with a retracement into the EU close that then recovered to the days highs...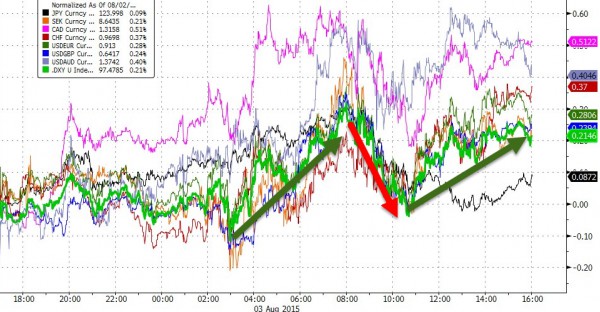 Commodities continueed to get clobbered...
But crude was utterly carnaged today...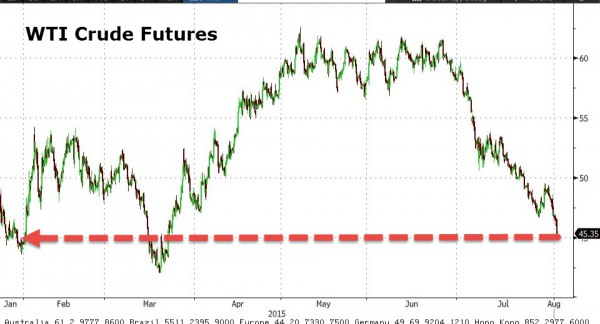 Charts: Bloomberg
Bonus Chart: Main Street Lost!!