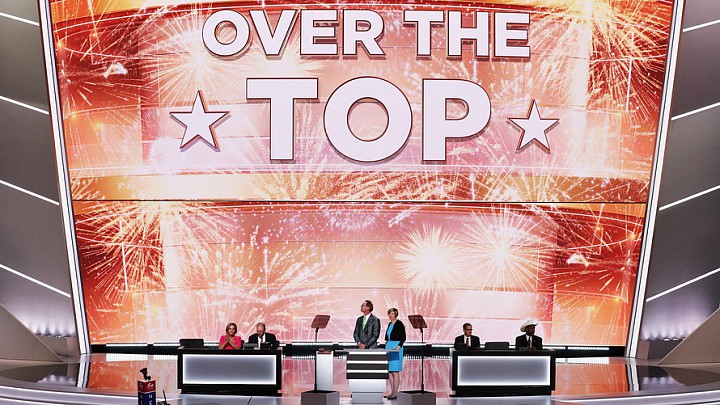 It's been a subdued last couple of sessions, though Dow futures are showing a bit more life this morning, springing up by about 60 points.
The buying generally has slowed, but bulls needn't weep.
"Even though we are struggling to find new buyers, stock owners are confidently hanging on for higher prices," says CrackedMarket's Jani Ziedins.
"Stocks are holding the recent breakout as they trade in a tight range," he notes.
Except maybe the bulls shouldn't be so darn confident.
Investors have become extremely greedy, as shown in today's chart, which looks at CNN's Fear & Greed Index. That is a red flag, if you believe in Warren Buffett's famous tip about being "fearful when others are greedy."
What if you just can't help yourself from going on a spree?
Buy biotech stocks, says today's call, which comes from analysts who think that sector is now "as cheap as they come."
Key market gauges
The chart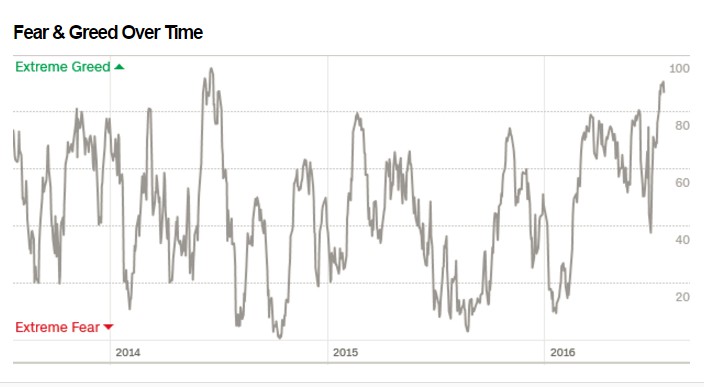 The market is supposedly driven by just two emotions — fear and greed. But the boogeyman ain't at the wheel at all these days, according to CNN's Fear & Greed Index.
The index is signaling there is "extreme greed" in this market at the moment, with avarice at a level last seen about two years ago.
Yes, it's just one indicator. But a couple of other gauges — a newsletter...
More