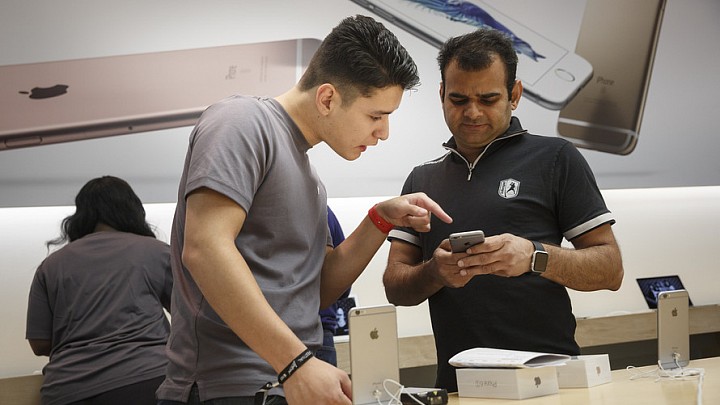 Apple Inc. is expected to show off its most elaborate and expensive iPhone yet in a couple of months, but those expectations are not helping iPhone sales right now.
Apple AAPL, -0.70% Chief Executive Tim Cook in May noted a "pause" in iPhone sales, blaming reports about a superpremium tenth-anniversary iPhone costing $1,000 or more that have arrived nonstop for months. That did nothing to stop the flood of reports on the new iPhone, which now suggest the pause could last into a new fiscal year.
Consumers slowing down their purchases of iPhones ahead of a launch is nothing new, especially in the third quarter, which Apple will detail when it reports earnings after the market closes Tuesday. The April-June period has been Apple's weakest every year since the company seemed to settle on September iPhone launches in 2012.
But Cook was discussing the second quarter, when Apple sold fewer iPhones than the year before and issued guidance more cautious than analysts were forecasting. And the unceasing, anonymously-sourced reports that annoyed Cook now say fans who want the high-end device may not line up outside Apple stores before the current quarter ends.
Financial analysts believe, based on media reports and their own sourcing, that the more expensive model could take longer to make it to consumers in mass quantities due to production challenges with the OLED screen and fingerprint reader. Many have already shifted sales into the next fiscal year in their forecasts, as they expect Apple will not be able to supply the demand for its $1,000 smartphones until after the fiscal year ends with the close of September.
"We think the flagship device may not see initial shipments until October (vs. mid/late September for historical new iPhone...
More