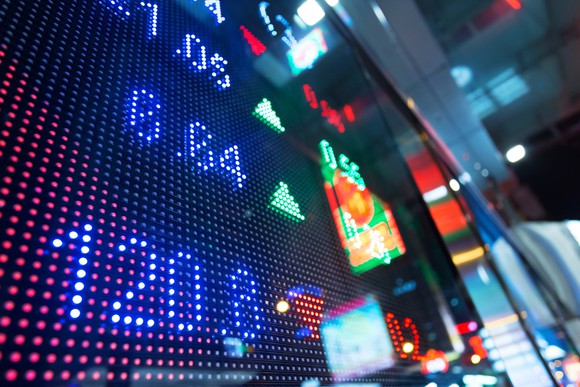 Even after strong earnings growth, BofI shares have been held down by short sellers. Image source: Getty Images.
What : Shares of BofI Holding, Inc. (NASDAQ: BOFI) , the parent company of Bank of Internet USA, are up more than 10% at 3:25 p.m. EDT on Aug. 3, following the release of the company's fourth-quarter and full-fiscal year 2016 earnings after the market closes on Aug. 2.
So what : BofI reported net income rose 22% in the fourth quarter, and that full-year profits were up a remarkable 44%, driven by strong loan portfolio growth, more cost-efficient operations, and the benefit of the first tax season acting as the banking partner for H&R Block , which led to record fee-based income.
BofI ended fiscal 2016 with $7.6 billion in total assets, up more than 30% from last year.
Now what : BofI's stock remains one of the most heavily shorted stocks out there, with about 40% of available shares sold short at last count, because of allegations that have been ongoing for more than one year, largely around a former employee who has tried -- and failed -- to gain whistleblower status.
However, there's some...
More