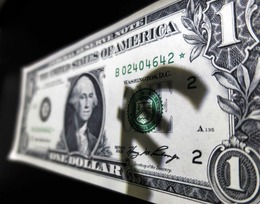 One of the biggest stories in the stock market right now is the strength of the U.S. dollar, and not in a good way. In fact, the rising dollar has been the key culprit behind many of the market's biggest sell-offs. The reason is because multi-national American companies with global operations see their sales shrink when the U.S. dollar appreciates, because sales conducted overseas are converted into fewer dollars.
Of course, in a market, what hurts one group often benefits another, and currencies are no different. The biggest beneficiaries of the strengthening U.S. dollar are European multi-national companies like Unilever (UL) and Nestle (NSRGY). European stocks were hurt by the Euro's premium to the U.S. dollar for many years; now that the Euro is steadily moving closer to parity with the dollar, these same companies are finally seeing a currency headwind since their dollar-based sales will be converted into more Euros.
That's why investors should view European multi-nationals like Unilever and Nestle favorably right now.