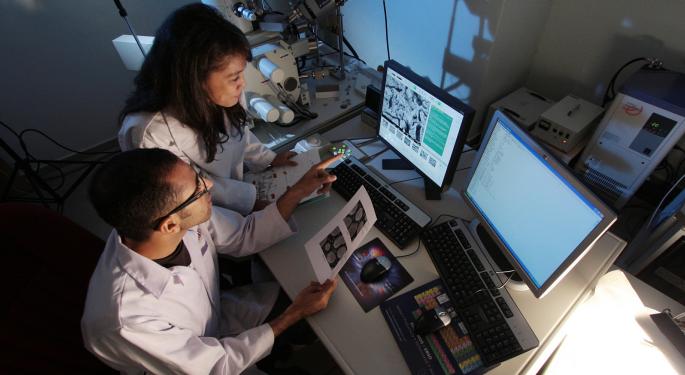 Alexion Pharmaceuticals, Inc. ALXN 1.16% shares have been the embodiment of volatility Friday. After spiking to a daily high of $145.41 soon after the opening bell, the company fell as low as $121.83 by lunchtime.
Early in Friday's session, traders were abuzz with news that Alexion had cancelled out of a Credit Suisse conference. Taken as a sign that the company might have big news it wasn't ready to reveal, the street seemed to be thinking acquisition was in the air. This sentiment was only bolstered by a Citi Research note on Alexion citing a $175 price target.
Furthermore, Alexion did not file a 10Q report, which typically occurs ahead of an imminent takeover or on bad news.
Things changed just after noon when Benzinga broke the news that an analyst from Leerink suggested Alexion Pharma could be delaying the filing of its next round of financial statements. This can often be a sign that a company has accounting issues preventing them from filing.
Shares of Alexion were trading down 1.69 percent at $125.36 in early afternoon trading.
Benzinga contacted Alexion for comment and the company responded, "[We continue] to finalize our 10-Q in accordance with our internal processes."
Editor Note, November 4, 4:10 p.m. EST: Alexion's response was added post-initial publication to reflect the most recent correspondence between Alexion and Benzinga.
© 2016 Benzinga.com. Benzinga does not provide investment advice. All rights reserved.