The U.S. soybean crop prospects are likely to be improved in the next USDA's forecast.
The U.S. export is under pressure from Brazil.
China is not as optimistic in terms of import as it seems.
Weak Export
According to the USDA, soybean exports from the U.S. will make 46.950 million tons in the new marketing year. Thus, by the beginning of September, only 13.451 million tons or 28.6% of the predicted export capacity is contracted on exports. These are the lowest outstanding soybean sales for the last five years. It is obvious that to achieve the USDA's forecast the export paces since September should increase significantly, thus assuming more competitive prices.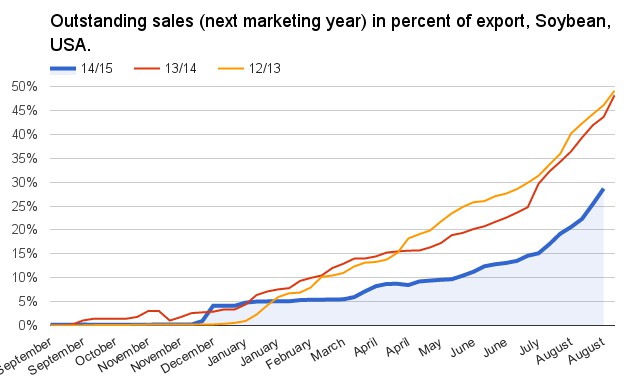 More