The memo that the U.S. car market is finally slowing down apparently didn't make it to Coventry, England. From its U.K. headquarters, Tata Motors' Jaguar brand has rocketed to the front of an increasingly listless crowd of vehicles in America.
In the first seven months of this year, Jaguar sales 1 surged 59 percent, handily outpacing every other brand on the road. Volvo was a distant second, with a 29 percent increase in cars sold. Most of Jaguar's luxury rivals—including Acura, BMW, Cadillac, Lexus, and Mercedes—have reported a dip in sales for the year to date.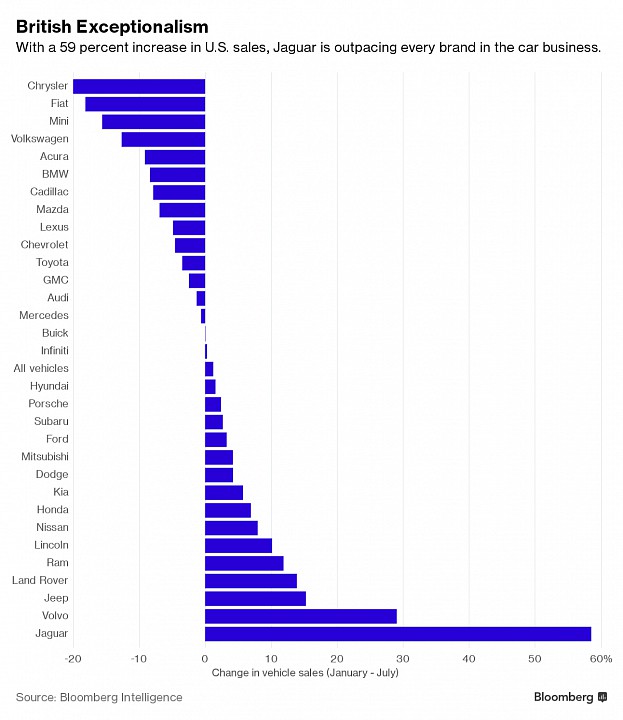 "We couldn't be more tickled," said Chris Marchand, executive vice president of operations at Jaguar Land Rover North America. "Foot traffic in dealerships has more than tripled."
More