The annualized US GDP in Q1 came in at 0.1%, the slowest growth since Q4 of 2012. The Q4, 2013 reading was also revised down from 3.2% to 2.6%. Economists had forecast a reading of 1.2% for Q1.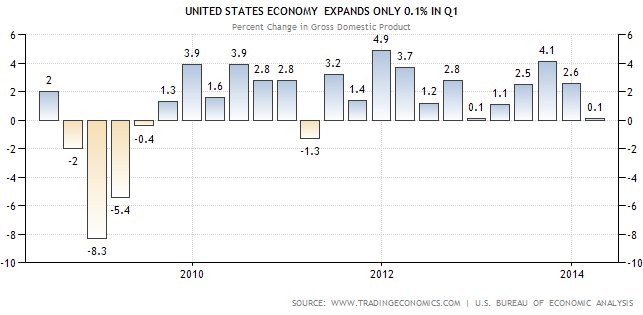 Here's a breakdown of the components.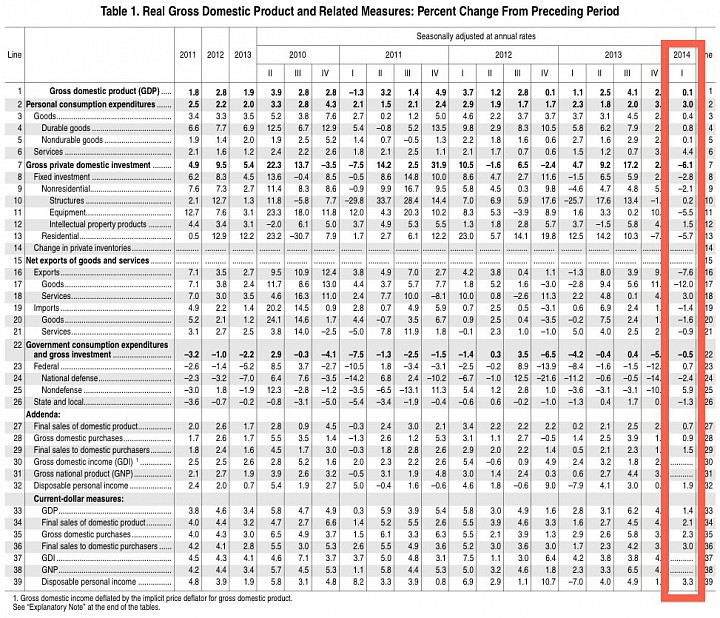 This is a pretty bad report from the US. The silver lining is that this low output growth can be attributed to the harsh winter weather and thus might be temporary. If we get decent manufacturing data tomorrow from the US, traders might not let this poor GDP weight down USD so much. Then Friday's NFP will complete this week's full slate of event risks.