Earnings season for the restaurant sector is kicking into high gear with eight companies reporting soon, analysts at Stephens commented in a research report. As a whole, volatility and negative sentiment hasn't changed much there may be a few positive standouts in the quarter.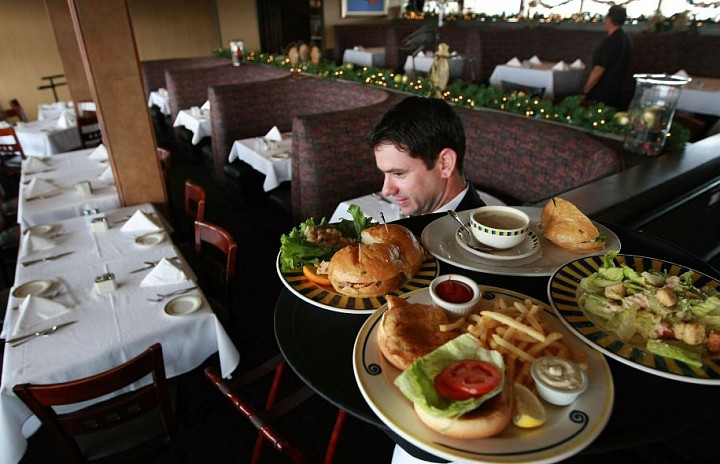 McDonald's (Reporting Tuesday)
McDonald's Corporation 's Q2 should show continued acceleration in U.S. same-store sales and grow 3.5 percent.
Global results are also expected to show signs of acceleration.
McDonald's should earn $1.58 per share on revenue of $5.9039 billion which is below the Street's estimates of $1.62 per share and $5.9642 billion.
Shares are Overweight rated with a $155 price target.
Chipotle Mexican Grill (Reporting Tuesday)
Expectations for a recovery in Chipotle Mexican Grill, Inc. 2Q report is "unwarranted" following a new food safety scare.
Concerns over average unit volume in new units remain along with expectations for margin progression.
For Q2, the company should post a same-store sales growth of 8.5 percent and earn $2.14 per share.
However, the brand's long-term concept remains "attractive" and a bullish stance may be justified but at better valuations and a reset of investor expectations.
Shares are Underweight rated with a $350 price target.
Domino's Pizza (Reporting Tuesday)
Domino's Pizza, Inc. 's second quarter should mark the end of a three-quarter long streak of double-digit U.S. same-store sales growth.
Nevertheless, same-store sales are expected to grow 7.6 percent on "strong incremental sales" and "impressive traffic growth."
However, at approximately 21x FY2018 EBITDA, the stock already prices in expectations for "impressive" growth.
Shares are Equal-Weight rated with a $185 price target.
Buffalo Wild Wings (Reporting Wednesday)
Heading into Buffalo Wild Wings Q2, investors have "more questions than answers" and left with a "feeling of now what."
Uncertainty around the management transition remains a concern in the near term.
The longer-term story is also "attractive" but investors should remain on the sidelines pending further clarity into trends.
Same-store sales for Q2 are expected to fall 2.0 percent and the company should earn $0.94 per share.
Shares are Equal-Weight rated with a $145 price target.
Bojangles (Reporting Thursday)
Top-line softness from the first quarter should have carried over into the second quarter for Bojangles Inc .
However, the company's woes are likely temporary and a more active promotional calendar will yield positive results.
The company also has an impressive streak of beating EPS estimates in every quarter since its IPO debut.
Same-store sales are expected to have declined 3.0 percent in Q2.
Starbucks (Reporting Thursday)
Starbucks Corporation 's fiscal third-quarter print should show an acceleration in same-store sales.
Same-store sales also ease in the third (modeled at +5.0 percent) and fourth quarter which provides "some top-line tailwinds."
However, uncertainties around top-line sustainability remain along with margin pressures.
Shares are Equal-Weight rated with a $58 price target.
Dunkin Donuts (Reporting Thursday)
Cold Brew, espresso-based drinks and breakfast sandwiches likely helped Dunkin Brands Group Inc in the quarter.
But the company also suffered from challenging weather in key regions and the ongoing competitive landscape, especially from McDonald's $1 and $2 beverage sales.
The Dunkin Donuts chain should show a same-store sales growth of 0.5 percent and the entire company should earn $0.64 per share in the quarter.
Soft traffic trends and a lack of clear catalysts should keep investors on the sidelines for now.
Shares are Equal-Weight rated with a $54 price target.