Never mind that one of the "smartest people in the room" just dumped 15% of his stake, Facebook fanboys are buying the stock's dip with both hands and feet... you can't keep a good momo stock down.
*ANDREESSEN SOLD 309,464 FACEBOOK SHRS 10/30-11/2: FILING (YDAY)
*ANDREESSEN SAID TO HAVE SOLD 15% OF HIS FACEBOOK STAKE: WSJ
Which dipped the stock... only to be ripped back...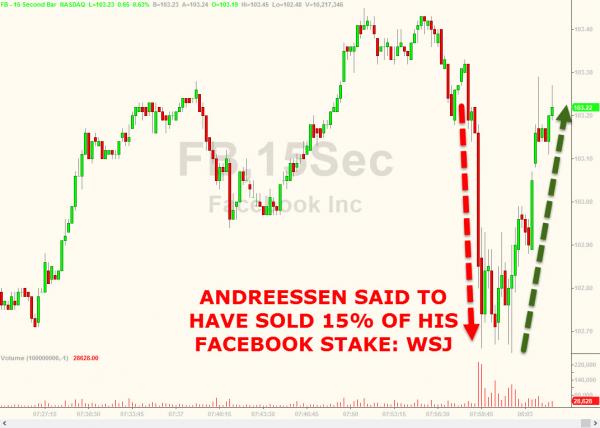 Maybe they should be asking - what does he know? We are sure there are plenty of excuses for this "profit-taking" on a big chunk of his stake.