By Chloe Whiteaker, Catarina Saraiva and Michelle Jamrisko | Updated September 10, 2015
A majority of economists surveyed by Bloomberg are sticking with their forecasts that the Federal Reserve will raise rates in September.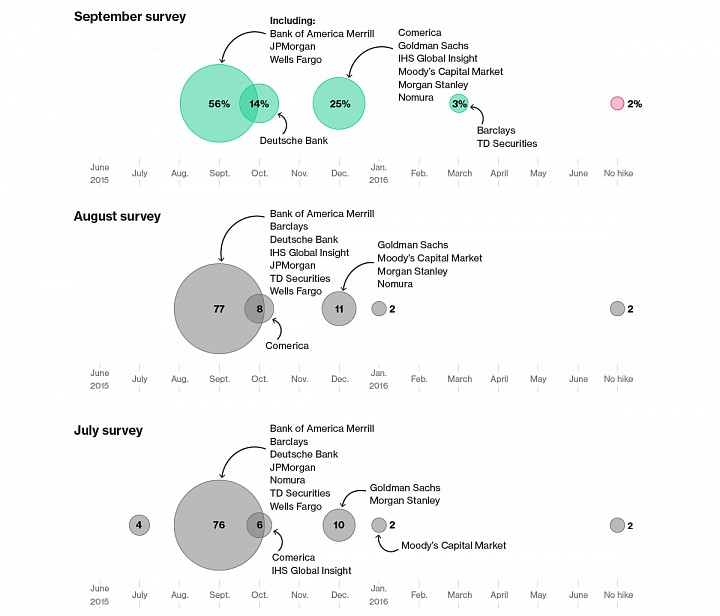 Note: The results include economists who provided a definite date for the rate hike or said there was no hike on the horizon. The September 4–9 survey had 64 respondents. The August 7–12 survey had 62, and the July 2-8 survey had 51–fewer than other months. Percentages may not add to 100 due to rounding.
SOURCE: Bloomberg News Surveys