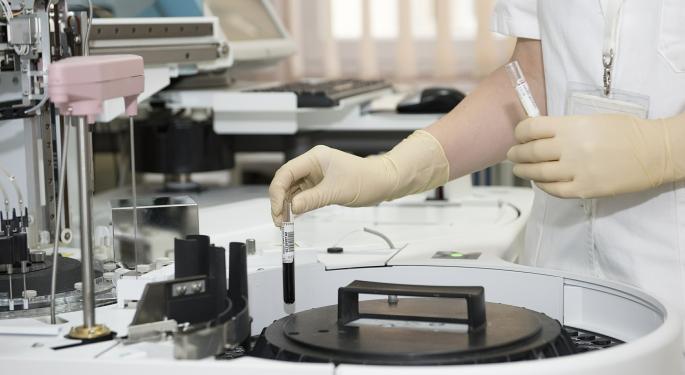 Teva Pharmaceutical Industries Ltd (ADR) TEVA 5.43% shares were pounded following the announcement of a key executive departure by the company after Monday's close.
Teva said Sigurdur Olafsson, who led the Global Generics Medicines Group in his capacity as the president and the CEO of the group, is set to step down and will be replaced by Dipankar Bhattacharjee. Bhattacharjee has been serving as the president and CEO of Teva Generics Europe since April 2013.
The company clarified that Olafsson will remain active in the company until retiring by the end of the first quarter of 2017.
The company had recently purchased Allergan plc Ordinary Shares' AGN 0.13% Actavis generics business and its recently released third quarter results revealed better than expected earnings per share but weak revenues.
Also on Monday evening, the company reaffirmed its full year 2016 guidance that calls for non-GAAP EPS of $5.10-$5.20 on revenues of $21.6 billion to $21.9 billion. Analysts, on average, estimate earnings of $5.13 per share on revenues of $21.7 billion. The company expects fourth quarter non-GAAP earnings of $1.34-$1.44 per share on revenues of $6.2 billion to $6.5 billion. This is in line with the consensus estimates, which call for earnings of $1.37 per share on revenues of $6.28 billion.
The company announced Tuesday that it received positive outcome on its COPAXONE label for removal of pregnancy contraindication from the European label.
The stock has come roughly 47 percent off the $65.64 level at which they traded at the end of 2015. Shares closed at $35.03, its lowest level in nearly a decade.
© 2016 Benzinga.com. Benzinga does not provide investment advice. All rights reserved.