Stop-running algos are panic-buying WTI crude this morning as a slightly disappointing GDP print must have triggered the "bad news is good news" function to horde oil with both hands and feet...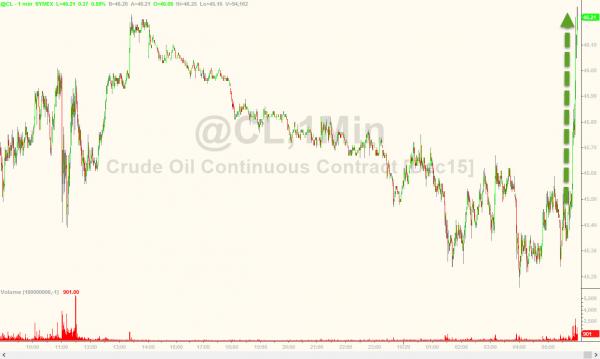 Which makes perfect sense after this...
*IRAQ'S OIL MINISTER SAYS ITS OIL OUTPUT EXCEEDS 4M B/D: ALMADA
And ConocoPhilips' disaster!
Spot the odd one out...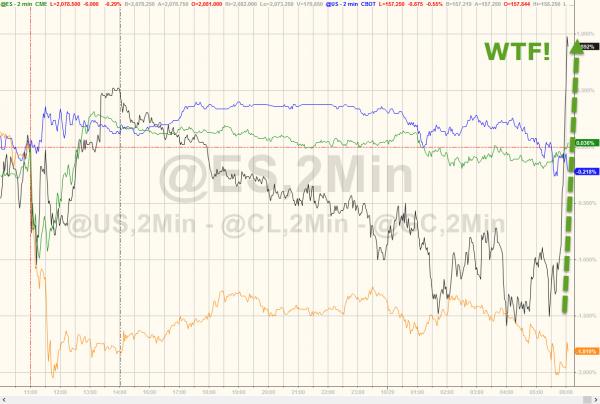 Charts: Bloomberg