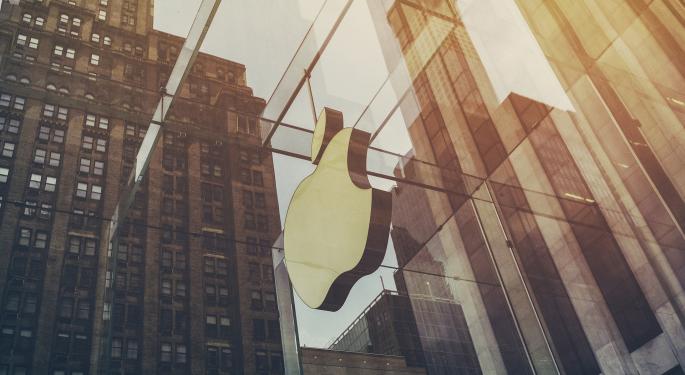 Apple Inc. AAPL 1.64%'s iPhone 7 unveiling event has come and gone. The overall tone of Wall Street analysts opinions were pretty consistent. Many highlighted the fact that most new features on the phone were heavily rumored.
Most analysts believe the upgraded iPhone 7 should be sufficient to satisfy consumer demand and drive solid, although not spectacular, sales.
For the most part Wall Street views the iPhone 7 as a neutral to slightly positive product.
Goldman Sachs
Goldman Sachs' Simona Jankowski pointed out that Apple's latest iPhone launch was somewhat different this year. For instance, shipping will begin on September 16, a full week ahead of 2015's launch and the starting price is $20 higher than last year.
Pacific Crest
Pacific Crest's Andy Hargreaves argued the newest upgrades to the iPhone is meaningful enough for Apple to achieve its fiscal 2017 unit volume expectations. The analyst added that the implementation of wireless headphones and the upgraded Watch product also creates the potential for upside.
Bernstein
Bernstein's Toni Sacconaghi argued that the iPhone 7 launch was "largely as expected" but it's "unclear" how the upgraded components will affect upgrade rates relative to last year.
Citi
Citi Research's Jim Suva is now expecting Apple to achieve a higher than previously expected gross margin on the iPhone 7 Plus and wireless accessories.
UBS
UBS' Steven Milunovich suggested that upgrades in the iPhone 7 are "sufficient" for Apple to see "modest growth" in fiscal 2017. However, the analyst cautioned that downside to Apple's stock is "limited" there are no catalysts in place for a substantial move higher.
Drexel Hamilton
Drexel Hamilton's Brian White argued that the iPhone 7 and 7 Plus "provide a solid upgrade for consumers" and the company could see growth in its iPhone unit shipments throughout fiscal 2017.
Wells Fargo
Wells Fargo's Maynard Um cautioned that many iPhone buyers who previously bought the the high end 128 GB devices may not necessarily decide to spend more cash on the 256 GB high-end device this year. The analyst also highlighted the fact that many new features were expected at the removal of the headphone jack could prove to be an inconvenience.
The stock fell 2.6 percent to $105.52 on Thursday.
Date
Firm
Action
From
To
Sep 2016
Macquarie
Maintains
Outperform
Sep 2016
Pacific Crest
Maintains
Outperform
Sep 2016
William Blair
Maintains
Outperform
© 2016 Benzinga.com. Benzinga does not provide investment advice. All rights reserved.