Despite rate-cut-fest, and crude buying panic, stocks stumbled for the 2nd day in a row...
Stocks held steady through the Asia session despite a plethora of rate cuts (and shitty Japanese data) then legged lower on weak EU PMIs only to stumble hard on more misses and weakness in US data... that was followed by the now ubiquitous v-shaped recopvery that occurs when stockas fall anything more than 0.2%...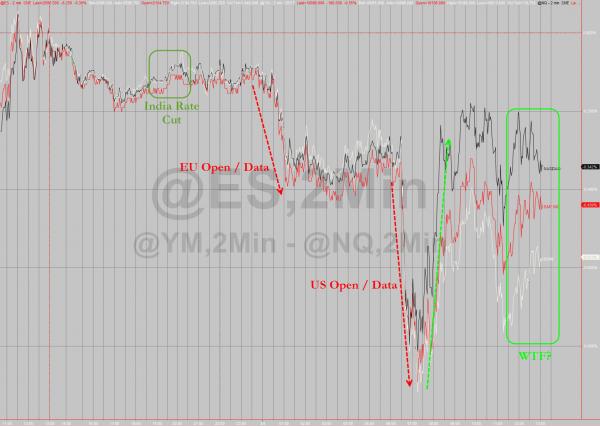 Despite all that, all major equity indices closed red...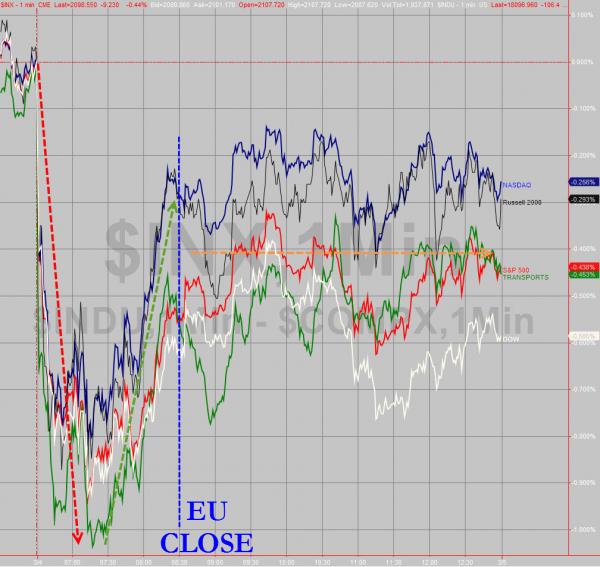 Only The Nasdaq is hoklding gains on the week with S&P underperforming...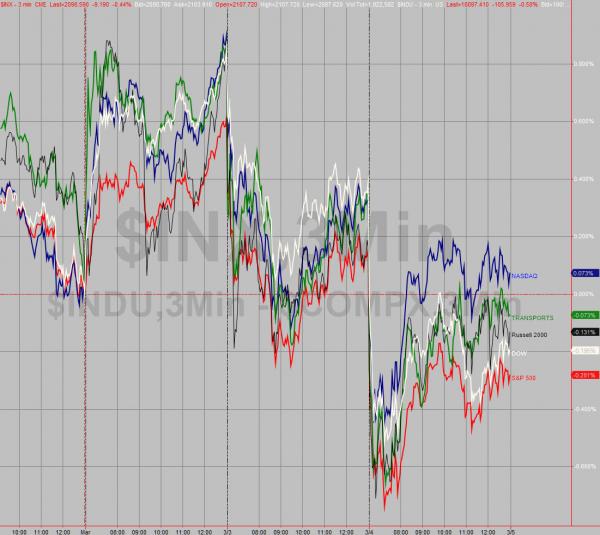 Utilities fell once again  and are now down over 6% YTD while builder and biotech-ridden healthcare are up aroun 5-6%...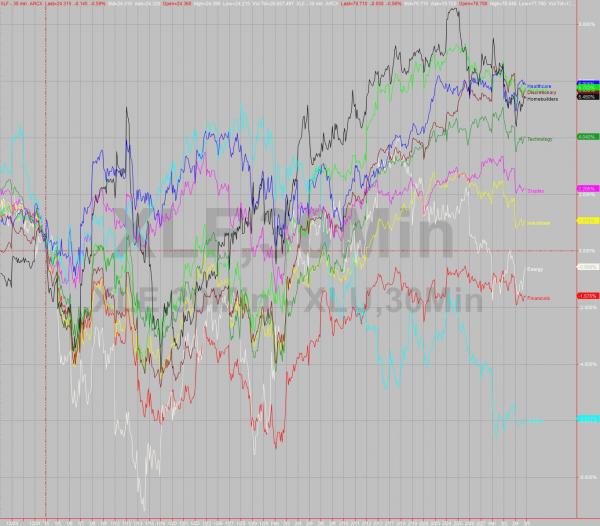 Treasury yields were mixed today - long end unch, 7Y and shorter 1-2bps drop in yield (but remain 10-13bps higher on the week)...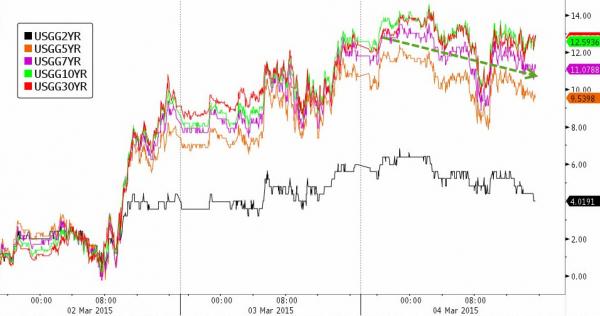 The USD surged today (first on Swissy comments battering the Franc) and more broadly on EUR weakness ahead of tomorrow's ECB meeting...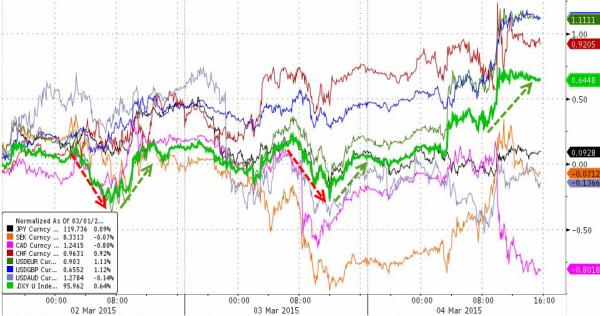 as EURUSD tumbled to 1.1075 - the lowest since 2003...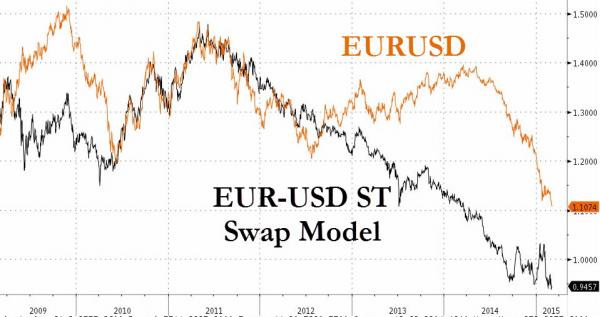 Spot the odd commodity out... USD strength sent copper, gold, silver modestly lower...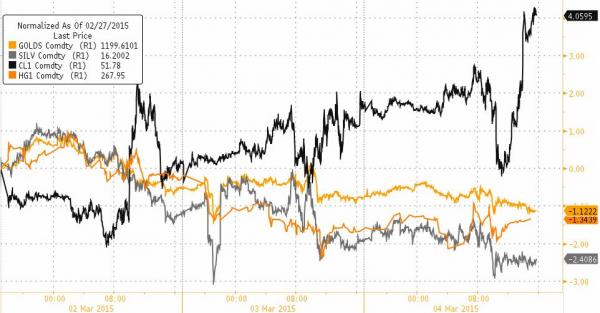 And Crude went total Algo-tard after printying the fastest and biggest inventory build in history and a Beiege Book that had a magic "BUY OIL WITH BOTH HANDS AND FEET" signal in it...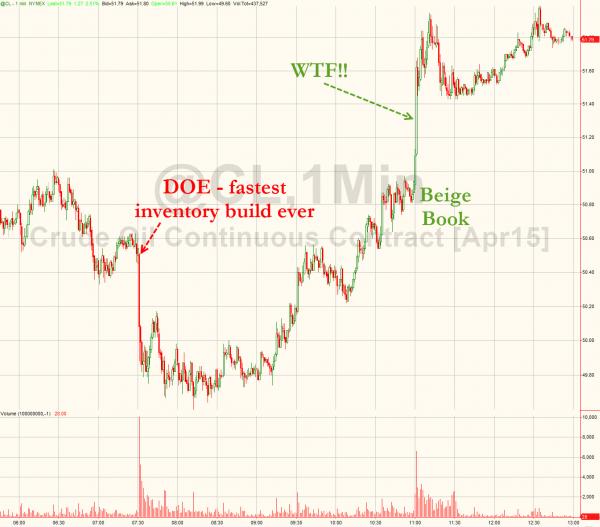 Charts: Bloomberg
Bonus Chart: Food for thought...
Full moon tomorrow pic.twitter.com/sOndin75AT

— Not Jim Cramer (@Not_Jim_Cramer)

https://twitter.com/Not_Jim_Cramer/status/573103267367927809