European shares rose for a second day, paring gains in the last hour of trading. Stock-index futures declined after the market close.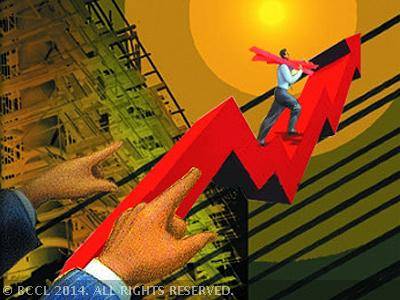 The Stoxx Europe 600 Index added 0.2 percent to 336 at the close of trading, after earlier climbing as much as 0.8 percent. Futures on the Euro Stoxx 50 Index expiring in December fell 0.5 percent at 5:31 p.m. in London.
"It's a shaky rebound," said Michael Woischneck, who manages equities at Lampe Asset Management in Dusseldorf, Germany. "Europe's economy is taking longer to heal and data is still weak. The market really needs good earnings and strong outlooks out of the U.S."
The Stoxx 600 dropped 2.1 percent last week, falling the most since June 2013 on Aug. 2 as concern grew the European Central Bank's asset-buying plan won't be enough to boost inflation and revive the region's economy. The measure has slid 3.9 percent from a six-year high reached in June.
In the U.S., aluminum producer Alcoa Inc. unofficially kicks off the reporting season after the close of trading on Oct. 8.
Investors have been analyzing economic data as ECB President Mario Draghi pledged to support a recovery that has been weaker than expected.
German factory orders (GRIORTMM) fell more than forecast in August. Orders, adjusted for seasonal swings and inflation, declined 5.7 percent from July, when they gained a revised 4.9 percent, according to Germany's Economy Ministry. That's the biggest slump since 2009. A report by the Sentix research institute showed investor confidence in the euro area fell in October more than projected.
National Indexes
National benchmark indexes rose in 12 of the 18 western-European markets. The U.K.'s FTSE 100 advanced 0.6 percent, while France's CAC 40 climbed 0.1 percent. Germany's DAX added 0.2 percent, reopening following a holiday on Oct. 3.
ICA Gruppen AB rallied 9.2 percent, the most since February 2013, to 249 kronor. Sweden's largest food retailer sold its Norwegian unit to Coop Norway for 2.8 billion kronor ($386 million), according to a statement.
Nokia Oyj rose 2.7 percent to 6.83 euros after Microsoft Corp., which bought the Finnish company's mobile-phone business last year, said Samsung Electronics Co. paid the U.S. company as much as $1 billion in royalties last year. The agreement requires Samsung to pay Microsoft royalties for phones and tablets that use the software maker's patented technology.
The U.S. company says Samsung has stopped complying with the contract, using Microsoft's acquisition of Nokia's phone business as an excuse. The license agreement contains provisions that grant a patent license to subsidiaries, including Nokia, Microsoft said.
Erste Group
Erste Group Bank AG (EBS) advanced 1.7 percent to 18.29 euros after Goldman Sachs Group Inc. raised its rating to buy from neutral. The brokerage said Austria's largest bank will benefit from an economic recovery in central and eastern Europe. The stock slumped 29 percent this year through the end of last week.
Rival Raiffeisen Bank International AG climbed 2 percent to 17.09 euros, ending a six-day losing streak.
Delhaize Group slipped 1.8 percent to 52.93 euros as Deutsche Bank AG cut its rating on the Belgian food retailer to hold from buy, citing this year's 25 rally through the end of last week. Delhaize will probably report a 20 percent profit decline for its home market when it announces quarterly results on Nov. 6, Deutsche Bank predicted.
Norwegian Air Shuttle ASA lost 6.9 percent to 209.40 kroner after saying it expects a loss due to hedging positions.