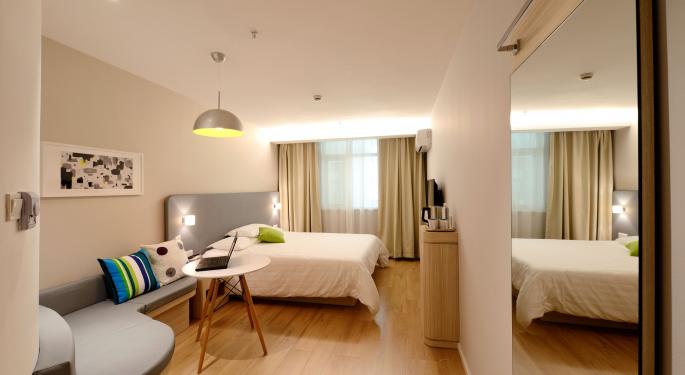 Luxury and budget are always at odds, and hotels are no exception. When traveling for business, one wants to stay at a nice, comfortable place; however, most companies and clients want to save as much as possible.
So, one question arises: is there a way to find the premium yet affordable?
In a recent article published on the Harvard Business Review, Rafi Mohammed shared a few tips on how to get "backdoor" discounts at premium hotels. By "backdoor," the author means these prices are not accessible to lazy searchers who don't seek value. By creating certain "hurdles" to access these discounts, the companies avoid cannibalization, while still appealing to price sensitive customers.
Mohammed went into two of the most used hurdle-creating strategies in the hotel industry.
Package Pricing
Package pricing implies that, to incentivize people on vacation to stay at their properties, hotel companies offer large discounts (25 to 50 percent) for those booking the rooms as part of a vacation package, which includes a plane ticket and a hotel room.
Travel companies like Expedia Inc EXPE 0.27%, Ctrip.com International, Ltd. (ADR) CTRP 2.89% and Orbitz Worldwide, Inc. NYSEOWW tend to offer these kinds of packages. Sometimes, airlines like Southwest Airlines Co LUV 0.03% and United Continental Holdings Inc UAL 1.4% also feature similar offers.
"Discounting via packages is popular because business travelers don't tend to purchase them. This is because reservations are non-refundable, corporate travel agents aren't pushing packages (they don't earn lucrative commissions on them), and packages are marketed to vacationers," Mohammed explained. Prestigious hotel brands avoid damaging their namesake by offering discounts, as packages are offered as a closed "one price" product.
Uncertainty Discounting
Another strategy used to identify price-sensitive customers is uncertainty. For instance, sites like Priceline Group Inc PCLN 0.14% offer the option to "Name Your Own Price." The premise: Users set their search parameters, including dates, desired neighborhoods and star-level. The query is completed by adding the nightly rate the traveler wants to pay.
If the bid is accepted by any of the hotels that match the selected criteria, the customer is charged the non-refundable, agreed fee, and only then told what the actual hotel is.
Other similar services that don't require bidding are offered by Priceline and Hotwire.
These mechanisms allow hotels to fill up empty rooms at discount prices, without hurting their brands.
"There are opportunities to gain insights that make using Priceline and Hotwire more palatable. Two bulletin board web sites, BetterBidding and BiddingForTravel, provide information to reduce the uncertainty. Posters report particulars including winning prices and hotels they receive. This data helps bidders to deduce, with a high degree of accuracy, which hotel they'll receive as well as how much to bid," HBR concluded.
© 2016 Benzinga.com. Benzinga does not provide investment advice. All rights reserved.