Netflix India's content catalogue is very small compared to the U.S.
Yet, its subscription is priced similarly in both markets.
Netflix needs to rethink its strategy for India before it's too late.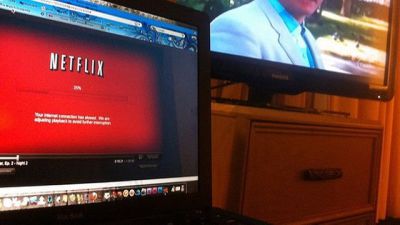 Netflix (NSDQ:NFLX) entered the Indian market earlier this year, amid much fanfare, as a part of its accelerated international expansion plan. Netflix's CEO Reed Hastings sounded very optimistic at the launch, about its future in India, and how it could "have a great impact on [the country's] content production and consumption patterns." Well, it's been more than eight months since Netflix commenced operations in India and it has little to show for it. In fact, there is a reason to believe that Netflix may struggle to even take off in the country. Let's take a closer look at Netflix India's brand positioning, competitive landscape and pricing to have a better understanding of its future prospects.
Netflix India Has A Small Catalogue
First of all, Netflix may still be new to India, but it has been operating in the U.S for several years now. The global streaming giant doesn't have any shortage of media programming and it has struck licensing deals with several hundred movie studios, content creators and media distributors. It's U.S library alone reportedly had about 7,000 movie and TV show titles by March-end. Overall, the globally popular media streaming firm is estimated to enlist over 100,000 titles.
But in spite of this exhaustive content catalogue, Netflix India's library was reportedly 87% smaller compared to the U.S. I did some sleuthing of my own and found that Netflix India offered just 111 Bollywood movie titles. What's more interesting is that these 111 titles aren't amongst the latest releases; In fact, some of these titles date back to 1980s. So the actual number of latest releases (2010+) is quite small. To put this figure in perspective, about 140 Bollywood films were released in 2014 alone. So Netflix India has basically been operating in India with less than a year's worth of domestic releases.
You'd think that the streaming giant could probably be holding...
More