Investors of a certain age might remember Ford Motor Company (NYSE:F) as a rock-solid dividend stock. The Blue Oval paid shareholders a dividend every year from its IPO in 1956 until 2006, when then-CEO Alan Mulally cut spending as far as he dared in a last-ditch effort to save the deeply troubled automaker.
That effort was a great success, of course. Ford is once again paying a strong dividend to its shareholders. In fact, as I write this, Ford's dividend yield is hovering at a very attractive 4.8%.
But will Ford's dividend be at risk during the next recession?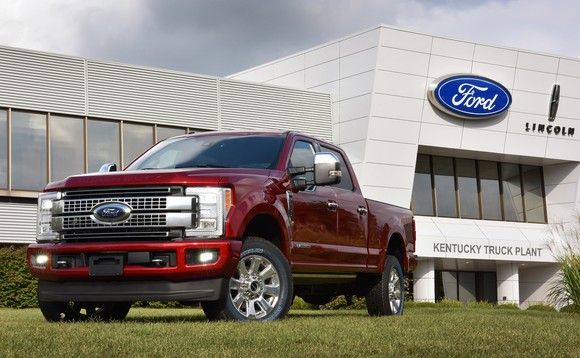 How to tell if Ford Motor Company's dividend is safe
Generally, when we look at a company's ability to pay dividends, we consider its free cash flow (FCF). That's the right thing to do. But in this case, it might be a little misleading. Ford's a complicated company, a multinational that includes among its business units a bank -- Ford Credit, its in-house financing arm.
The presence of Ford Credit complicates a lot of the numbers aggregated by financial sites. For Ford and its dividend, it's best to look at a non-GAAP number that Ford reports every quarter: automotive operating cash flow.
Ford's expression of automotive operating cash flow is pre-tax profit from its automotive businesses (excluding Ford Credit, in other words), minus capital spending, depreciation and amortization, and other changes in working capital. It's the number that Ford's...
More