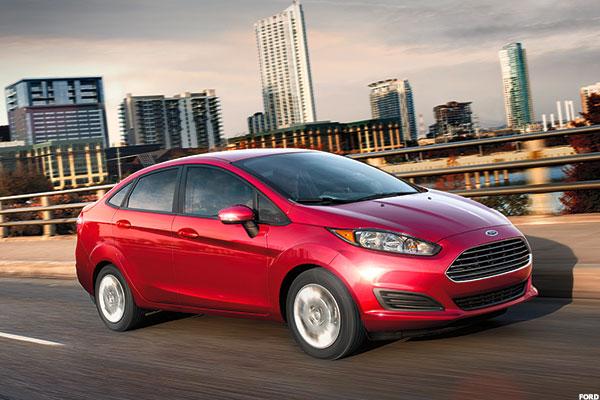 NEW YORK (TheStreet) -- Shares of Ford Motor (F) are up 0.04% to $13.86 in early-afternoon trading on Wednesday, ahead of the company's fiscal 2016 second quarter results, due out before the opening bell on Thursday.
Wall Street is expecting earnings of 60 cents per share on revenue of $36.31 billion. Last year, the company reported earnings of 47 cents per share on revenue of $35.1 billion for the same quarter.
The Dearborn, MI-based automaker's revenue is expected to grow due to higher production of trucks and sport-utility vehicles, the Wall Street Journal reports.
As a result, Ford expects...
More