IBM has performed poorly over the last five years and could report another decline in revenues in 2016.
Yet Warren Buffett, who owns 8.5% of the company, has no plan of selling IBM stock.
The company is a cash flow generation machine and could post a turnaround in the near future.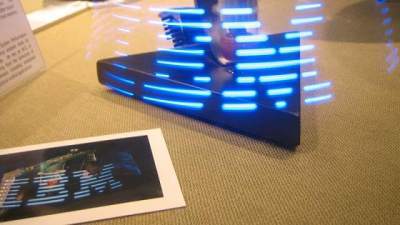 IBM (NYSE:IBM), one of the world's leading technology company, has taken a lot of flak from Mr. Market due to its shrinking top line. In 2011, the company reported revenues of almost $107 billion, but it has gradually dropped to $81.74 billion last year and could head lower in 2016. As per consensus data from Thomson Reuters, analysts are expecting revenues of $79.5 billion for 2016. That would mark the fifth consecutive decline in annual revenues, pushing them to their lowest level in more than a decade.
Moreover, IBM stock has also gone nowhere over the last five years. As I write this, the shares of the New York-based company are hovering near $162 a piece. Five years ago, in mid-August 2011, IBM stock was trading hands around $165. During this period, the Dow Jones rose 70%, S&P-500 gained 90%, S&P-500's IT companies rose 120% and Nasdaq-100 climbed 121%. In short, IBM has vastly under-performed when compared against these major indices.
Yet the Big Blue remains one of Warren Buffett's favorite companies. The Oracle of Omaha's Berkshire Hathaway Inc (NYSE:BRK.A) (NYSE:BRK.B) has recently released its quarterly results in which the company acknowledged that the poor performance of IBM stock has weighed on its stock portfolio. But Buffett also made it clear that he has no intention of selling IBM stock. The technology company is one of Buffett's largest investments, representing 9.6% of Berkshire Hathaway's stock portfolio. Buffett started buying IBM stock in mid-2011 and gradually, through numerous purchases, ended up owning 8.5% of the company which made Berkshire Hathaway its largest institutional investor.
Cash flow...
More