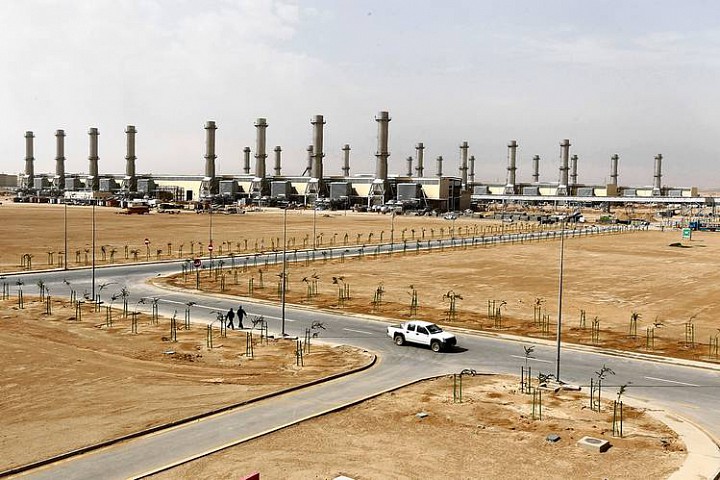 While the world's attention has focused on Iran's nuclear ambitions, other players in the Middle East have been laying their own plans to develop nuclear power to meet future energy needs.
Saudi Arabia, the most ambitious of the group, has announced plans to build 16 reactors over the next several decades, providing a projected 15% of the country's electricity possibly as early as 2032, according to a Saudi government website. The estimated cost of the program: more than $80 billion, according to an analysis of the plans by Ali Ahmad, a research fellow and lecturer on energy policy at Princeton University. Mr. Ahmad says he based his calculation on a roughly $5 billion price tag for each reactor.
Saudi officials close to the program declined to comment.
Advocates of a Saudi nuclear program say it will be essential for the oil-rich kingdom to preserve its strong and stable economy, environment and standard of living. What's more, the country's nuclear ambitions fit the political and diplomatic role it sees for itself in the Middle East as the strategic leader of the Arab world.
"There's a strategic competition going on with Iran," says Jim Krane, energy researcher at Rice University's Baker Institute in Houston. "This is very important for Saudi Arabia."
It is a quest fraught with challenges. In addition to facing huge construction costs and the usual environmental and safety concerns, the desert country lacks a pool of native nuclear-engineering talent, and must come up with vast amounts of water for the plants to operate. Like Iran, it also will have to contend with questions about whether its ambitions are totally peaceful.
Mixed energy needs
Nuclear energy, however, is increasingly seen as a necessary part of the energy mix for the entire region. For oil importers such as Egypt and Jordan, it offers greater energy security. Oil-rich states such as Saudi...
More