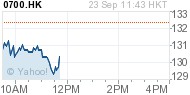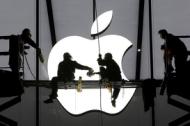 BEIJING (Reuters) - China's "Great Firewall" may have been partly to blame for the first major attack on Apple Inc's App Store, but experts also point the finger at lax security procedures of some big-name Chinese tech firms and how Apple itself supports developers in its second biggest market.
A malicious programme, dubbed XcodeGhost, hit hundreds - possibly thousands - of Apple iOS apps, including products from some of China's most successful tech companies used by hundreds of millions of people.
Palo Alto Networks, the U.S. internet security company that spotted the problem, says the attacker could send commands to infected devices that could be used to steal personal information and, in theory, conduct phishing attacks.
The hackers targeted the App Store via a counterfeit version of Apple's Xcode "toolkit" - the software used to build apps to run on its iOS operating system - which Chinese developers used because they could download it faster.
"I would use the phrase 'convergence of ignorance and complacency'," said Andy Tian, CEO of Asia Innovations, a Chinese app developer. "Ignorance on the side of Apple, complacency on the side of Chinese companies."
The incident was a blow to the reputations of some of China's tech champions, in what some app makers saw as collateral damage from the tight controls Beijing places on the Internet within its borders, and weak infrastructure linking to the outside world, that make overseas downloads patchy and slow.
Companies affected by the XcodeGhost...
More