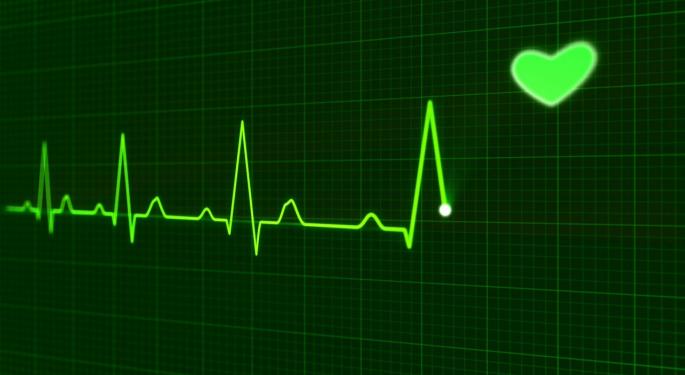 With just a few weeks before Election Day, investors by now know that the healthcare sector and its related exchange-traded funds would really like the political rhetoric to come to an end. Perhaps more than any other factor, campaign trail rhetoric, most of it levied by Democratic nominee Hillary Clinton, has hampered the S&P 500's third-largest sector weight.
The iShares Dow Jones US Healthcare (ETF) IYH is down 2.2 percent year-to-date and rival diversified healthcare ETFs are sporting similar losses while the S&P 500 is higher by 6.7 percent. In fact, health is the worst-performing S&P 500 sector this year and the only one that has traded lower.
Contrarian Argument
There is a contrarian argument that can be made, one that largely centers around the notions that the healthcare sector and ETFs like IYH remain home to sound fundamentals and that the group has suffered too much against the election year backdrop.
"A key factor in the recent selloff has been investor concerns that new regulations could impact the prices of drugs," said BlackRock in a recent note. "These concerns are exacerbated by political rhetoric connected to the presidential election, and we think the likelihood of significant reform remains low. Although both U.S. presidential candidates have very different approaches to health care, each has proposed significant changes to the current system. And as politicians suggest plans to rectify an imperfect system, many health care companies feel the heat, particularly biotechnology companies, which then see weakened stock prices."
As price action confirms, all the ramblings, from both parties, regarding drug prices has been a problem for pharmaceuticals and biotechnology stocks. In turn, that becomes a problem for diversified healthcare ETFs like IYH because, all they are "diversified," these ETFs usually allocate significant chunks of their lineups to those two industries. The $1.84 billion IYH devotes about 59 percent of its weight to pharmaceuticals and biotechnology stocks.
What If Clinton Wins?
Even if Clinton does win, it does not mean "game over" for healthcare stocks. Medical devices names have been soaring this year, and it is unlikely that even if the Republicans can control one or both houses of Congress that they will have the momentum to repeal the Affordable Care Act. So, insurance and services providers and hospital operators could thrive with Clinton in the White House. Those groups are featured in IYH as well.
"For now, this reform talk is all rhetoric. Actual reform measures affecting drug pricing would likely take years to legislate and implement. I won't speculate on whether Congress would remain under Republican control, or which candidate would become president, but I believe that there is a strong likelihood of continued political divisions and gridlock. This suggests that the power to push through major reforms will be limited," added BlackRock.
Do you have ideas for articles/interviews you'd like to see more of on Benzinga? Please email feedback@benzinga.com with your best article ideas. One person will be randomly selected to win a $20 Amazon gift card!
© 2016 Benzinga.com. Benzinga does not provide investment advice. All rights reserved.
Source