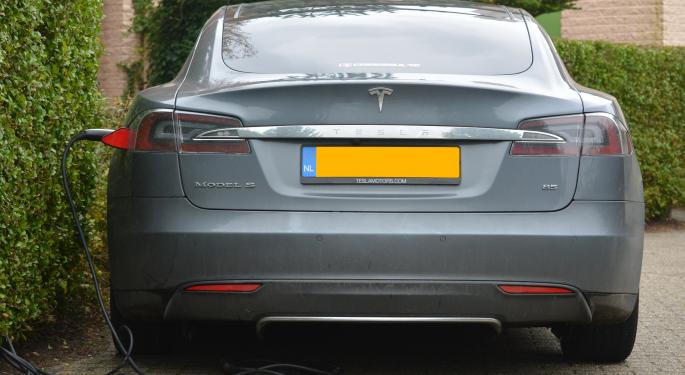 Tesla Motors Inc TSLA just snatched an Audi executive to join its senior management team.
According to The Verge, Tesla has hired Peter Hochholdinger as vice president of vehicle production. He will be directly responsible for overseeing production of the Model S sedan, Model X SUV and also for scaling up the manufacturing program for the yet to be released Model 3 sedan.
Hochholdinger oversaw production level of 400,000 vehicles per year, including a mix of Audi's A4 and A5 sedan and Q5 SUV.
Tesla announced earlier this month that Tesla's vice president of production Greg Reichow and vice president of manufacturing Josh Ensign will leave the company.
Tesla told The Verge in a statement that the company is "excited to have Peter join the team" but did not confirm when he will begin his duties.
© 2016 Benzinga.com. Benzinga does not provide investment advice. All rights reserved.