The market resumed it's sideways move (like it did since the beginning of the year). However we can see that the volatility is still high and the move is 'choppier'. It seems that the sideways move will continue since it is effected from two strong forces: The economy is getting stronger (bullish) but it increase the chances of interest rates hike (bearish). For now I've bought put for protection, I'm scaling down margin and I'm continuing selling puts for premium. Looking at the chart – There is a support level 186 and resistance at 200. Market widget still has a bearish tendency, but is neutral. The IV is still high
Here is the current market sentiment trend: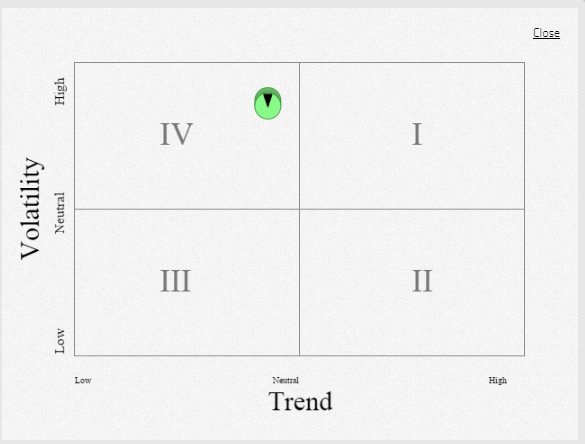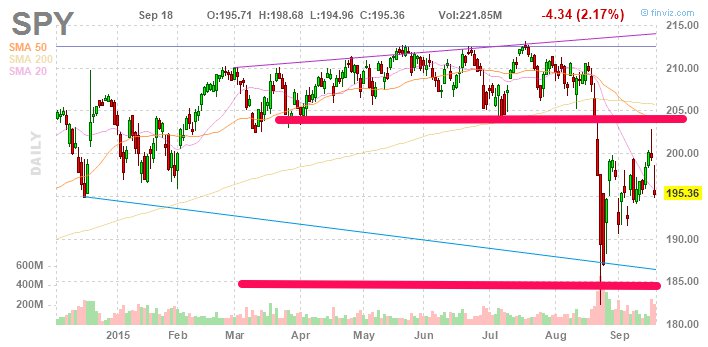 Since the implied volatility is very high, there are many possible position. I'm adding the complete list here, but use caution and hold only positions you are comfortable with since the markets are still very volatile. As a reminder: we look for good companies with over 3% yield. The companies distribute dividends in the next 10-30 days.  You can follow us on 
https://twitter.com/OptionSamurai
,  where we often publish more trade ideas.
The dividend capture watch-list: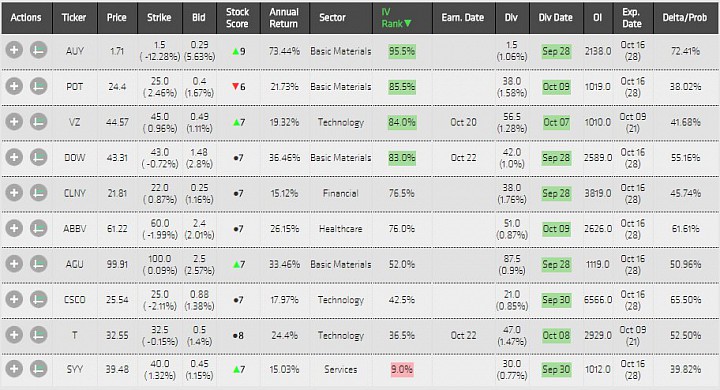 Charts:
(10 Results. Charts are visible on site and not in email)