Oil & gas investors have been among the few groups who haven't enjoyed the market rally in the first half of 2017. For investors looking to buy the dip in oil and for those looking to avoid further potential downside, Loop Capital has some valuable information about correlations between oil services stocks and WTI crude oil price.
Last Thursday, Loop released a new report that included the chart below of correlations between popular oil services stocks and WTI crude price since 1997.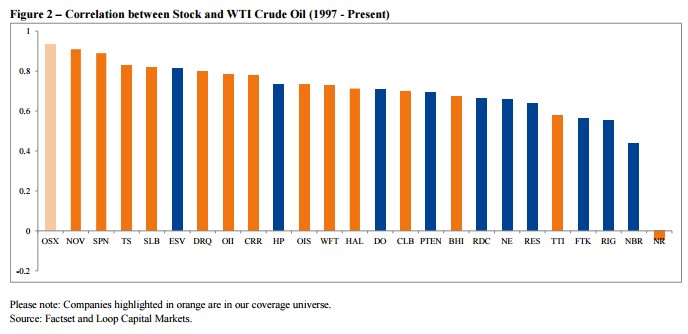 "We believe that understanding historical correlations with crude oil can help cautious investors choose companies that are a bit more insulated from crude oil fluctuations and bullish investors pinpoint higher beta names," Loop analyst Stephen Genargo wrote.