Remember when financial conditions were poised to serve as a drag on U.S. growth? Or when the equivalent of three interest rate hikes had been delivered before the Federal Reserve even went through with liftoff?
Well times have changed, according to Goldman Sachs Group Inc. Chief Economist Jan Hatzius.
In fact, Goldman Sachs's Financial Conditions Index (FCI), which tracks equity prices, the U.S. dollar, Treasury yields, and credit spreads, has declined to levels seen in August—right before markets were roiled in the wake of the devaluation of the Chinese yuan: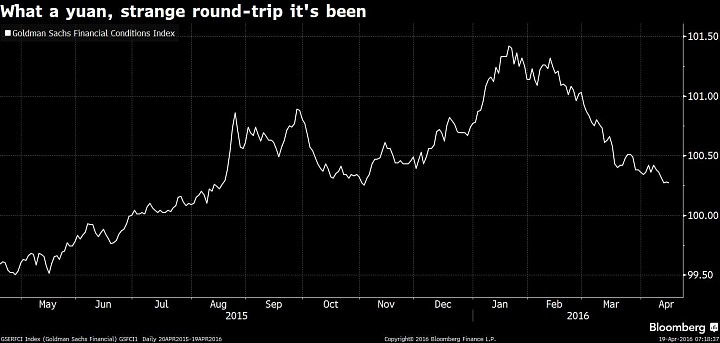 The thinking here is that tighter financial conditions crimp...
More