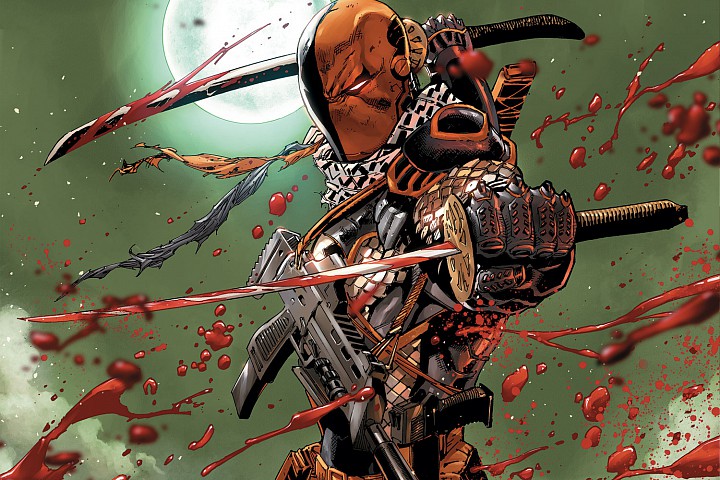 Is DC's badass gun-toting, blade-weilding Deathstroke making an appearance in the upcoming Justice Leaguefilm? It sure looks like it — as least if Ben Affleck's social media accounts are to be believed.
The Dark Knight himself took to the likes of Instagram earlier today to post that presumably shows a monitor on-set of one of the upcoming installments in DC's extended movie universe. In the short clip, we get a good look at what is unmistakably Deathstroke, complete with an armored get-up similar to the character's costume in the recent Batman: Arkham video game series.
While there's nothing in the video that proves exactly which DC film will introduce Deathstroke, The Wrap is reporting that the villain will be The Caped Crusader's main nemesis in the upcoming standalone, Affleck-directed Batman flick.
We'll know for sure when Justice League hits theaters November 17, 2017.