Who is responsible for all this? Janet - what say you?
And why she needs to pull an emergency rate hike to calm anxious markets...
Before we start on US markets, a couple of under the surface things that happened... There has been a bloodbath in Greek banks this week that has been underway...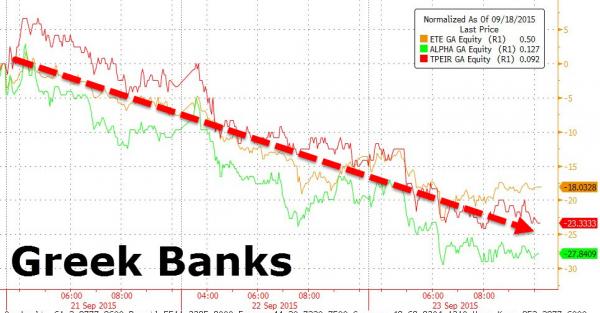 The Brazilian Real is collapsing-er...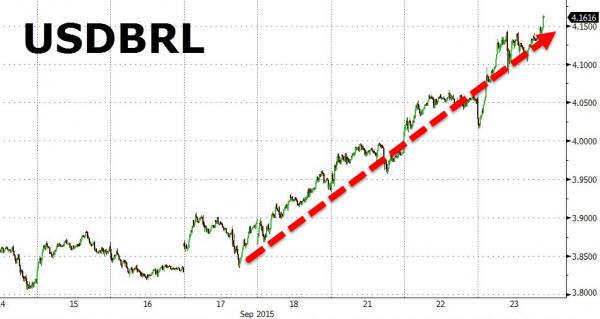 With a total meltdown after the close...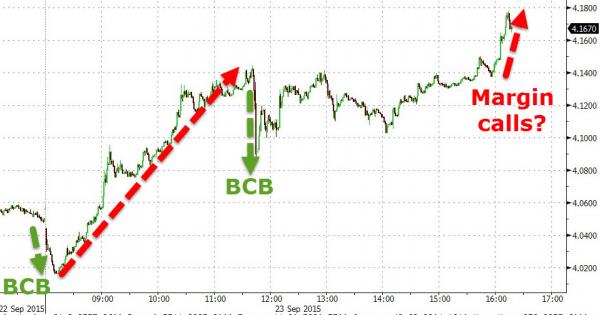 The late-day plunge appears to due to impeachment comments:
Brazil's lower house President Eduardo Cunha will address questions on impeachment procedures in response to opposition request, opposition lawmaker Mendonca Filho says.
Key to impeachment process is whether Cunha accepts or denies impeachment request: Mendonca Filho
Opposition needs to consider its next steps very carefully, should meet on the matter: Mendonca Filho
Lawmakers have up to 5 sessions to appeal if he denies impeachment request: Mendonca Filho
Congress will kill govt request to re-introduce CPMF tax: Mendonca Filho
The Nasdaq Biotech index broke key support today...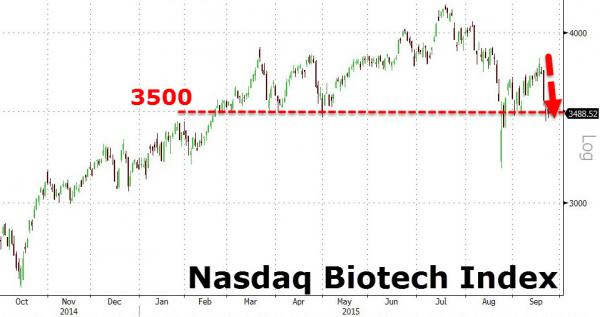 Meanwhile, The S&P 500 Put/Call Ratio has surged 12% in the last 5 days - the biggest such surge since 2009... (after which the S&P fell 9%)...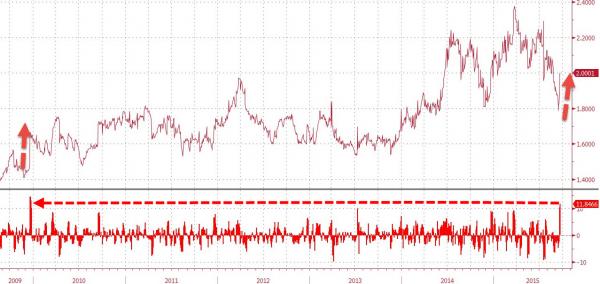 Quite a rollercoaster day today, as futures show, a big dump on China PMI disappointment, a ramp on weak EU data and Q€ chatter, and a drop on Draghi dreariness...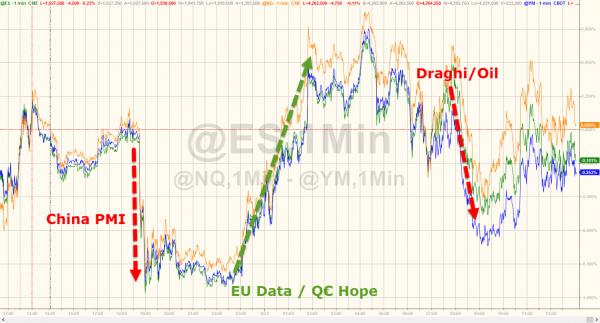 Cash indices all closed lower as Nasdaq tumbled in th elast few seconds to red...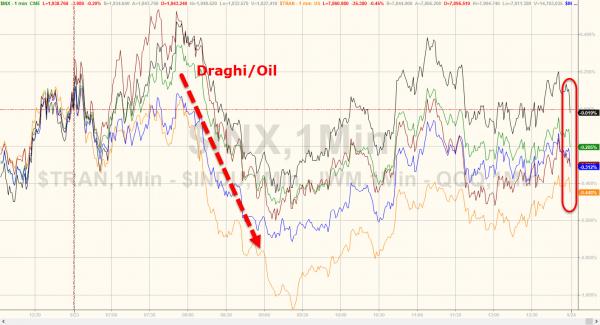 Leaving indices all red on the week...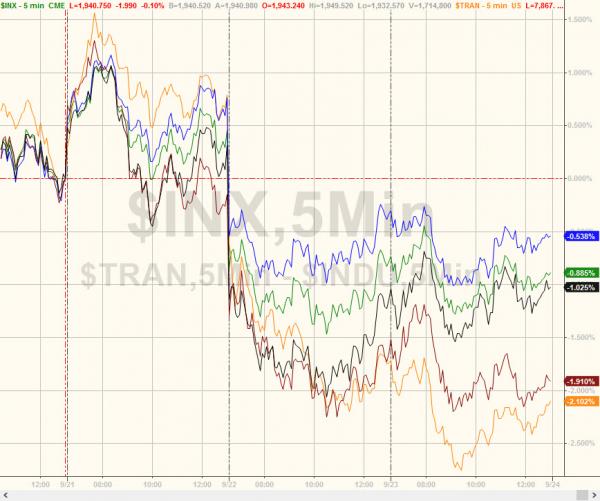 And down hard since The Post-FOMC Peak...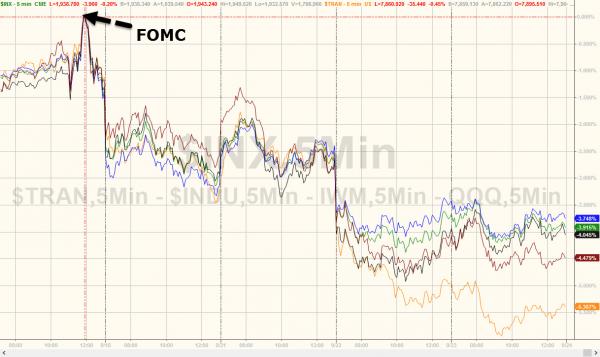 Materials are the weakest post-FOMC, Utes the best (thought still red) and Financials down around 4%...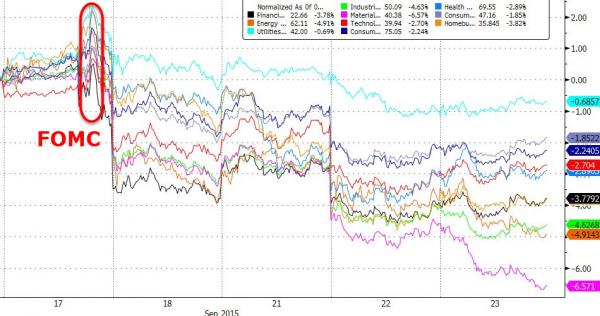 And ahead fo Yellens peaking tomorrow, VIX term striucture slid lower...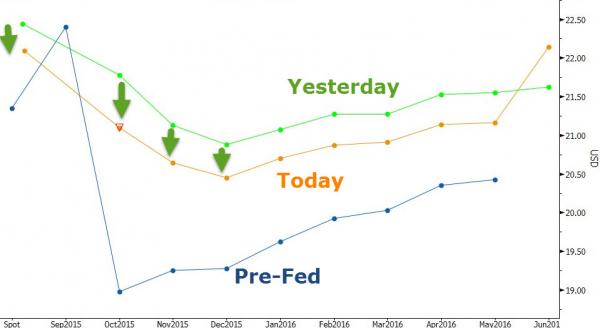 Credit continues to tumble...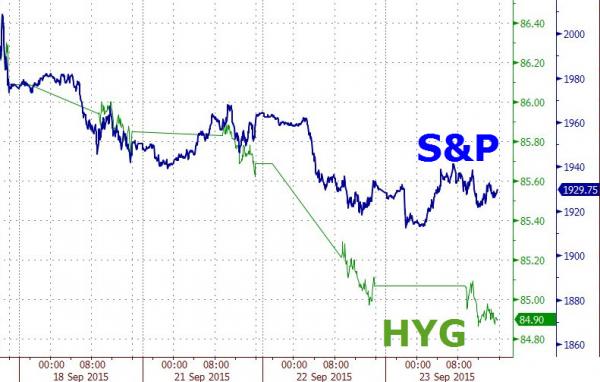 Treasury yields trod water in a very narrow 2bps range today...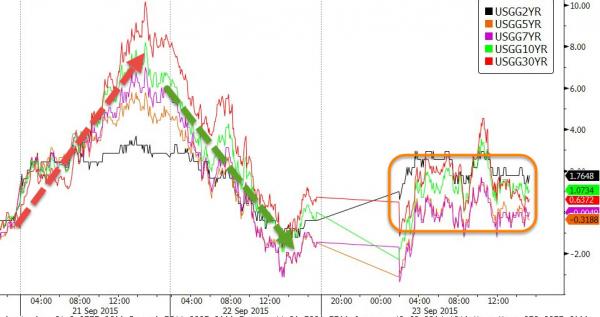 But The US Dollar tumbled after Europe closed (having held in steady until then).. JPY strength and AUD weakness (biggest 3-day drop since January) most notable...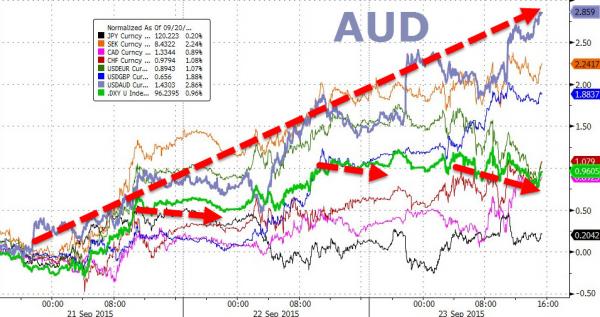 As is clear AUDJPY was the overnight driver of equity correlation algos, then EURJPY took over to the EU close, then USDJPY was back in charge...
G182
Commodities generally drifted higher on the day as USD limped lower... apart from crude's collapse...(which oddly retraced perfectly to gold for the week)
Crude has been moronically algorithmic this week (once again)...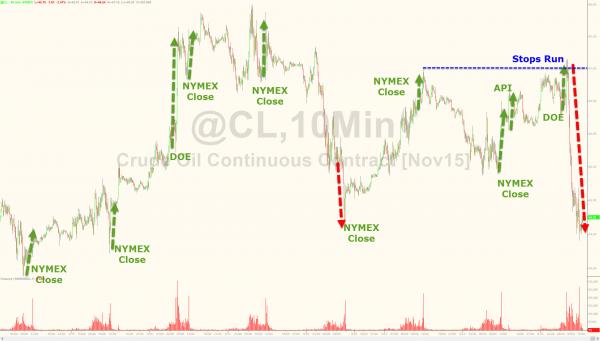 Perhaps this is why...
Crude inventories fall → oil prices jump → cash-strapped producers ramp production → crude inventories rise → oil prices drop → repeat ?.

— Mark Constantine (@vexmark)

https://twitter.com/vexmark/status/644192349007028224
Charts: Bloomberg