The GBP/USD has formed a price bottom last week, when it held above 1.50 and popped up above the 1.5270 resistance as seen in the 4H chat below.

GBP/USD 4H Chart 2/10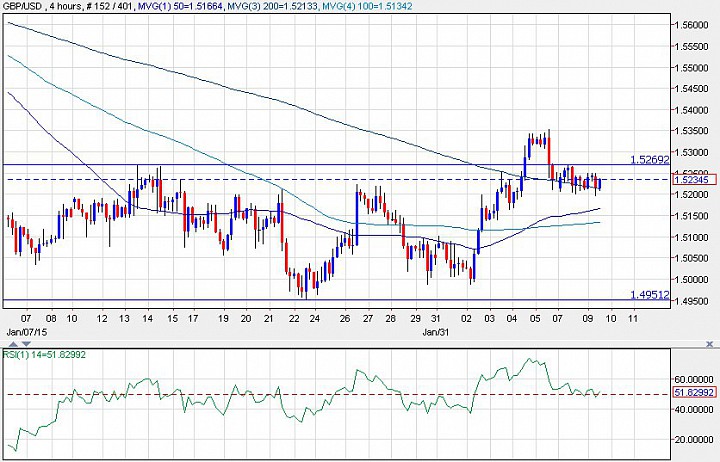 (click to enlarge)

After tagging 1.5350 cable waited and fell after the strong US jobs report on Friday gave the greenback a boost across the board. Now, price is back to 1.52, testing the price bottom formed over the past few weeks.

There is a central pivot area around 1.51-1.5150. Look for support here to confirm a price bottom. If price falls below 1.51 however, the pressure would be back on the 1.4950 low. 

To the upside, we can see that price is being challenged by the  50-day SMA and a falling trendline coming down from the July 2014-high of 1.7190.
A push above last week's high of 1.5350 could clear the noted resistance factors and open up the next resistance level, which would be around 1.56.

GBP/USD Daily Chart 2/10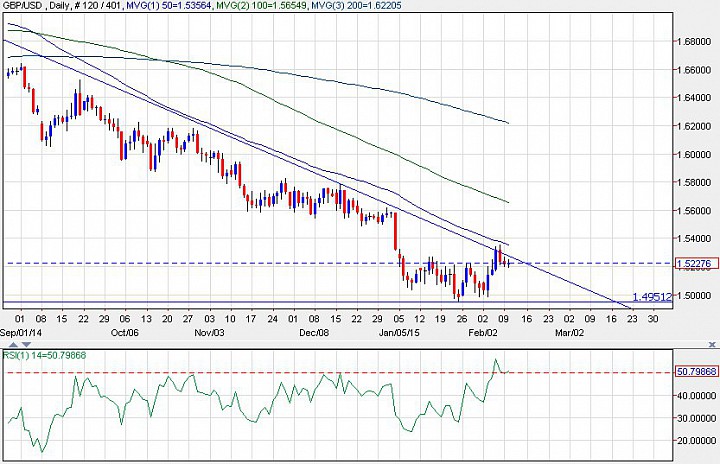 (click to enlarge)