"If you like your broken markets," it would appear you can keep them... but this time in bond futures. June 2015 30Y Futures prices are surging today (up a stunningly fat-finger-esque 7.4% (or 10 points)). This, however, is being traded... there is volume being exchanged... and at 151-19/32, it implies 30Y Bond yields will be below 2.4% by the middle of next year (from 2.99% today).
30Y Futs (June 2015) are up over 10 points today...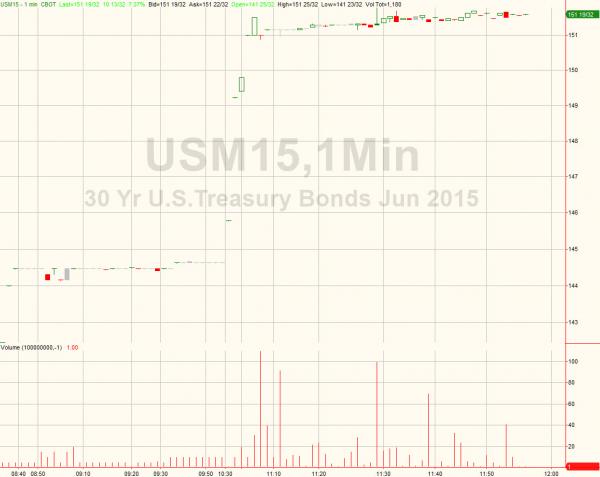 which implies a collapse in 30Y yields to 2.4%...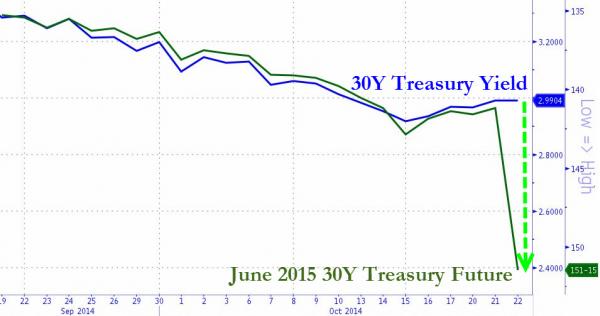 A) Fat Finger? (doesn't look like it)
B) Short-Squeeze?
C) Hedge at Any Cost...
D) Exchange Error