The Energy Sector Will Outperform the S&P 500 in 2018

3 january
The energy sector was a big laggard in 2017, mostly declining as oil prices fell during the first half of the year, but failing to keep up with the rise in oil during the second half of the year.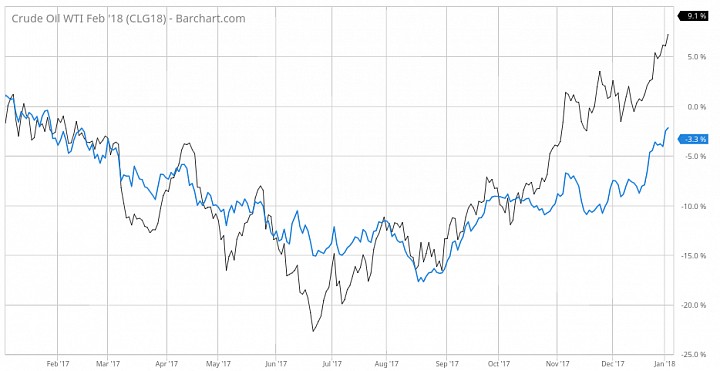 Crude is back around $60 per barrel which should mean improved bottom lines for energy companies. Energy ETFs rallied at the end of 2017, but more upside remains in 2018. OPEC should continue its production cut agreement and unseasonably cold temperatures across the middle of the country should increase demand for both oil and natural gas. Earnings and revenue growth looked good in 2017 (although the initial starting point was pretty low). The forecast for 2018 calls for 7% revenue growth and 41% earnings growth year-over-year. I expect the sector to be volatile in 2018, but it presents a nice opportunity for above average returns this year.
Do you agree that the energy sector will outperform the S&P 500 in 2018?