Markets are very active in the early Asian trading session (following the G-20-'s warnings over excess risk-taking). Precious metal liquidations continue with silver bearing the brunt (back below pre-Lehman levels) and gold down modestly. Stocks from China to US are all down notably too. The USD is weakening as EUR strengthens on the back of ECB comments about the possibility of no more stimulus and chatter that the PBOC may be selling USDs. Treasury yields are down (having retraced all FOMC losses). Iron Ore futures in Singapore just hit a record low below $80
Treasuries have recovered all post-FOMC losses...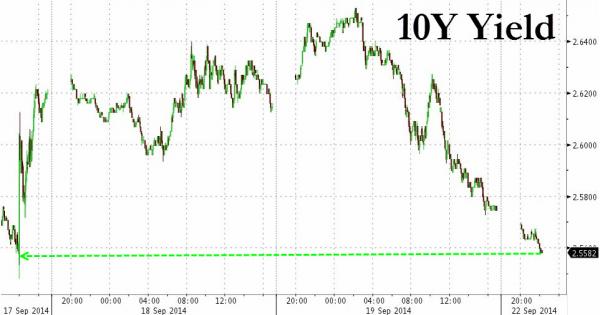 Precious metals continue to get smashed lower... (post FOMC....)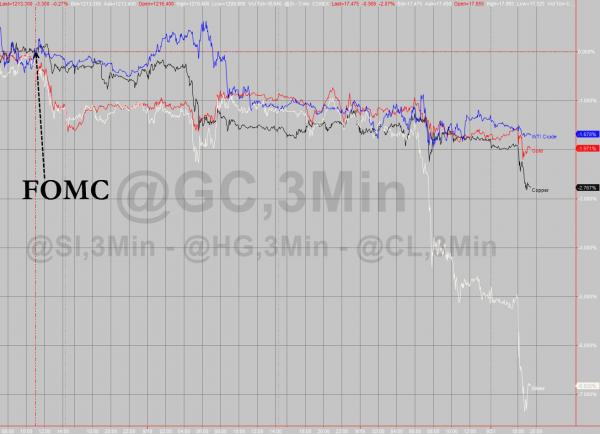 To multi-year lows...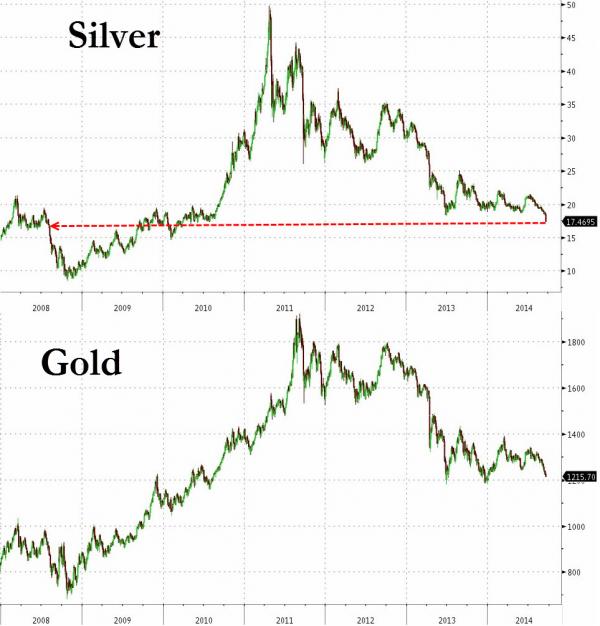 S&P Futures are down 9 points... and most of Asian stock markets are sliding (especially China)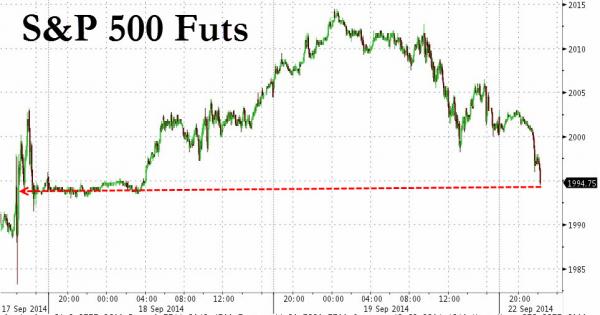 And the USDollar is losing steam as ERU strength trickles back on the ECB's G-20 comments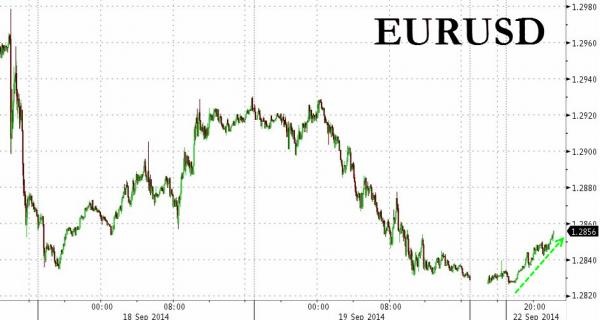 *  *  *
Something has changed...
Charts:Bloomberg