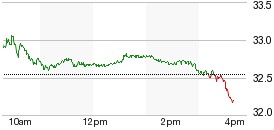 SAN FRANCISCO, Sept. 09, 2015 (GLOBE NEWSWIRE) -- Hagens Berman Sobol Shapiro LLP, a national investor-rights law firm, reminds investors of the October 5, 2015 lead plaintiff deadline in the securities fraud class action lawsuit filed against Whole Foods Market (WFM) ("Whole Foods" or "the Company"). If you have losses in Whole Foods securities during the Class Period contact Hagens Berman Partner Reed Kathrein, who is leading the firm's investigation, by calling (510) 725-3000, emailing WFM@hbsslaw.com or visiting http://hb-securities.com/investigations/WFM.
The lawsuit, pending in U.S. District Court for the Western District of Texas, is filed on behalf of investors who purchased Whole Foods securities between August 9, 2013 and July 30, 2015, inclusive, (the "Class Period").
The lawsuit is based on Whole Foods' failure to disclose that the Company...
More