Same old, same old. Treasury yields are lower (futures prices higher); USDJPY (and thus S&P futures) are higher (though 110.00 is once again offering notable resistance); and gold is getting 'handled' lower. The divergence between stocks and bonds from Friday's jobs number is holding for now but it is gold that has been smacked to $1183 - near a four-year low: $1180.50 6/28/13, then back to Aug 2010). Silver is down 1% to March 2010 lows. Despite US equity exuberance, Asia-Pac stocks (ex-Japan) are down 0.3%.
Stocks and bonds remain divergent from Friday's jobs print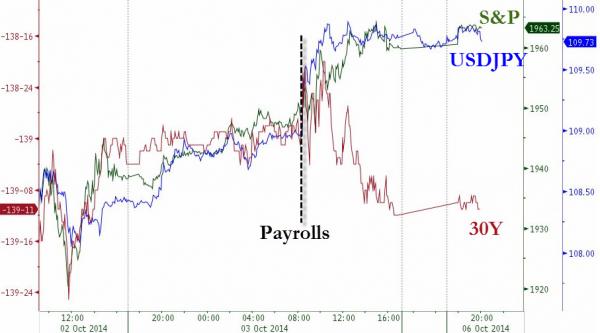 As a reminder, this is what happened last Friday into Sunday night's open...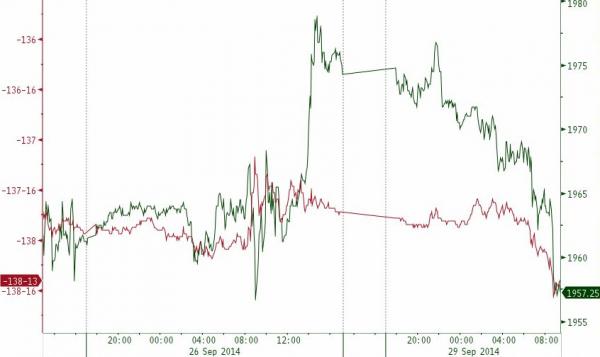 Gold has been punched lower once again near 4-year lows...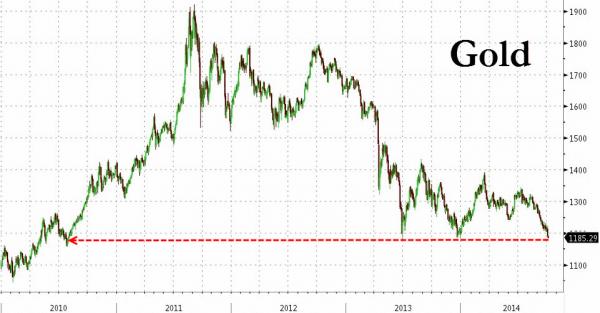 But futures volume is negligible compared to the payrolls dump...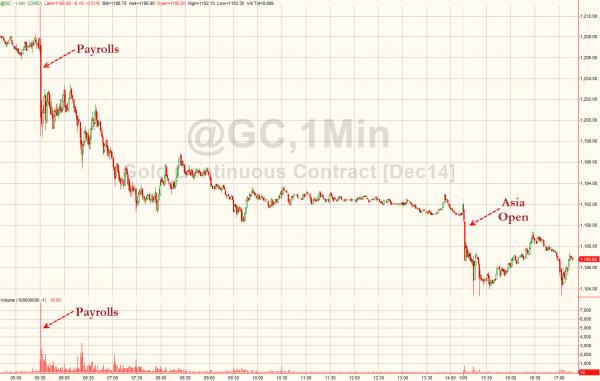 *SPOT SILVER DROPS 1% TO $16.6825/OZ, LOWEST SINCE MARCH 2010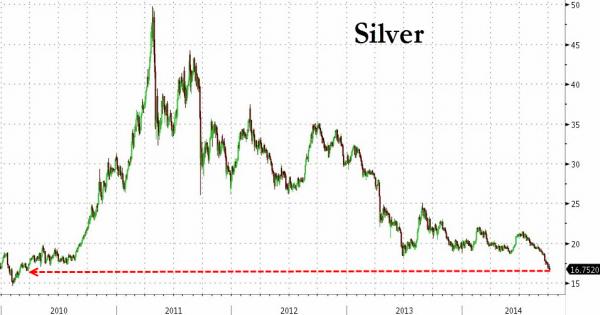 And Bitcoin collapsed to as low as $275 overnight...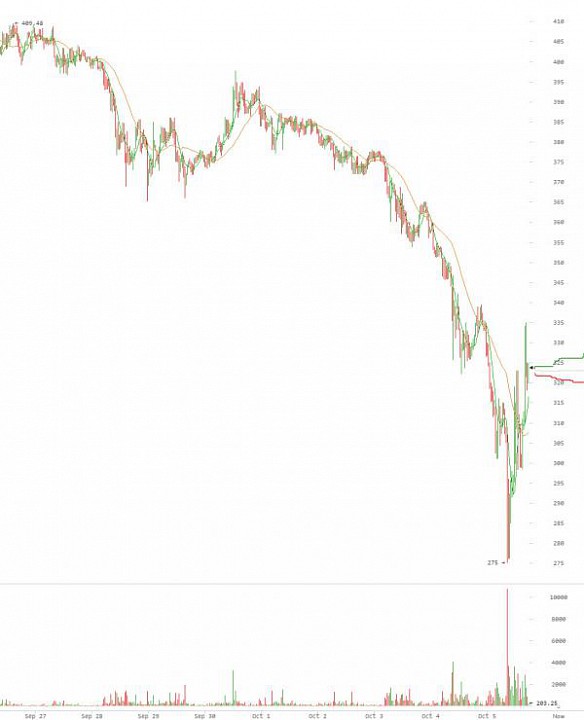 Charts: Bloomberg