Just a quick follow-up to my recent observations on weakening internals in The Deflating Rally. If recent internals were weakening then what we observed yesterday in the Nasdaq was a complete breakdown.
You wouldn't know it from the actual indices, but look what's happening underneath: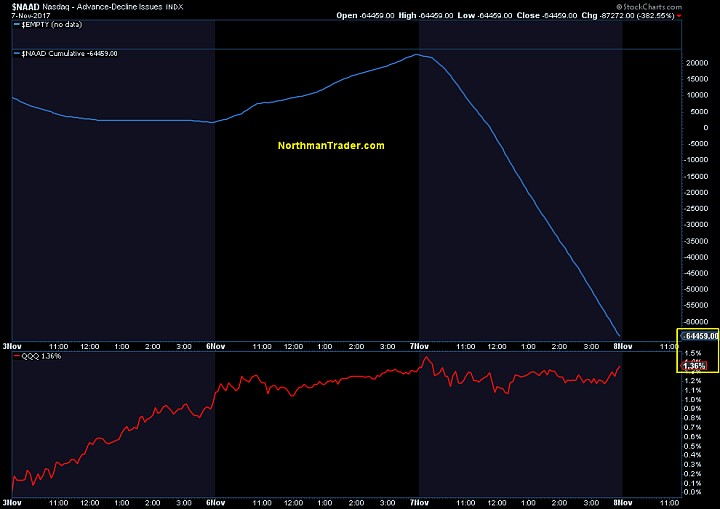 On the day net advance/decline was – 1266 on the Nasdaq with $QQQ squeezing green into close: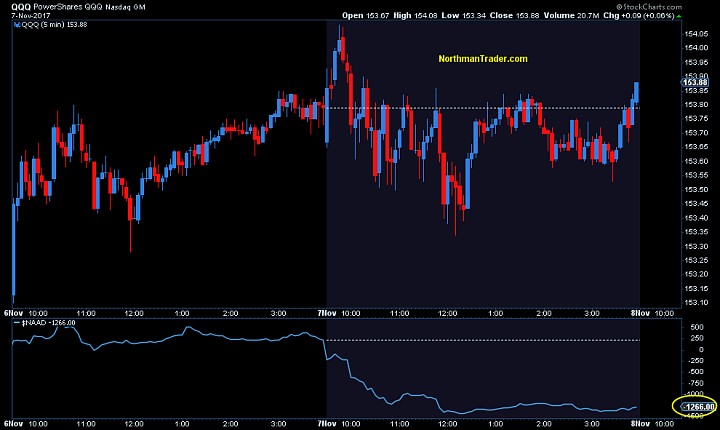 Over 2,000 Nasdaq stocks closed red. $QQQ green.
Why? Because 10 stocks in $QQQ control 53% of the index weighting: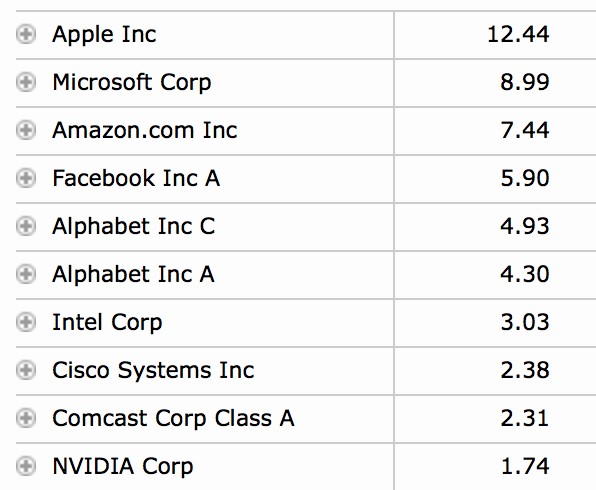 Of course these same stocks are part of the $NDX, but how healthy is the $NDX on an internal basis? Not very:
Almost 40% of components are below their 200 day moving average: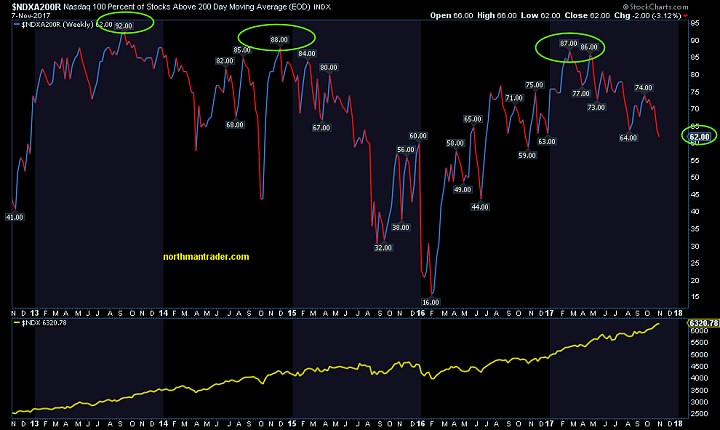 And almost half of components are below their 50 day moving average: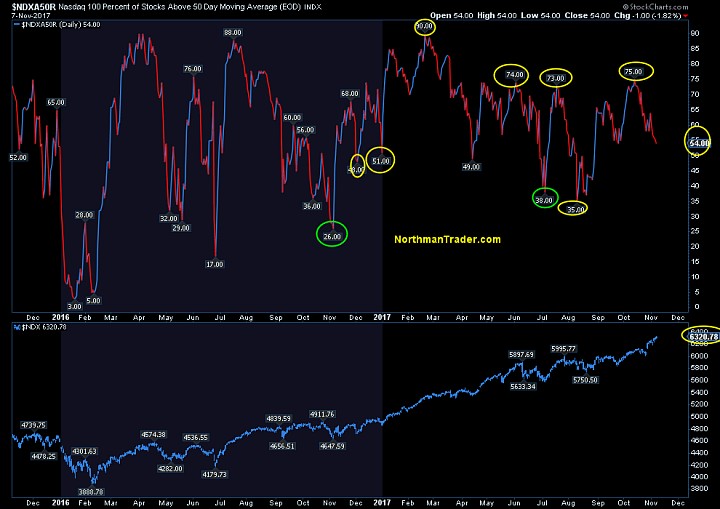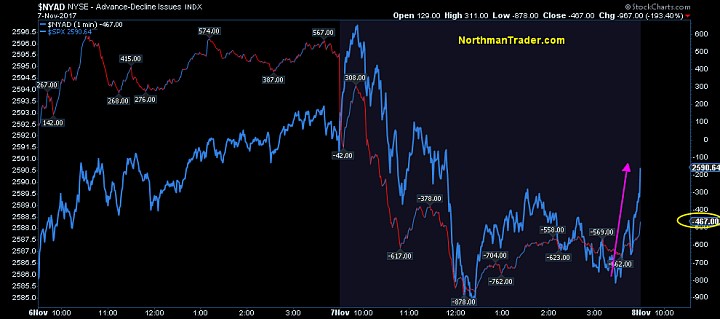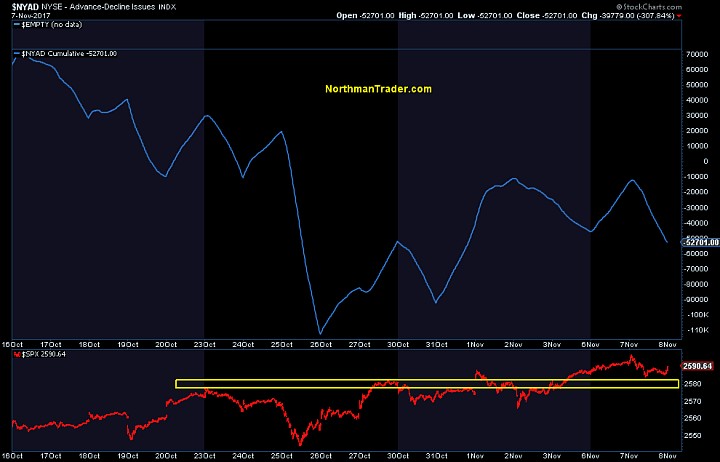 Yesterday internals were negative all day, but on close all was saved with a big cap jam on close while a rising $SPX has been hiding the negative cumulative advance decline picture over the past several weeks.
The message: The larger market is correcting. The indices, thanks to the mega caps, are hiding it.
Thin to win.
More