GoPro stock has sold off by 15% since the second half of August.
Ambarella earnings and iPhone 7 launch contributed to the recent decline.
A lot is riding on the success of Karma drones and Hero Session 5 for GoPro stock.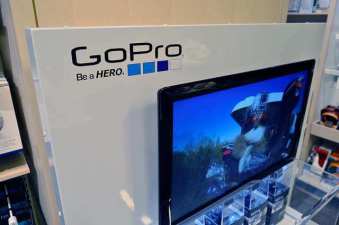 On Wednesday, 7th September, in a high profile ceremony, Tim Cook, the CEO of Apple Inc. (NSDQ:AAPL) unveiled the new iPhone and the GoPro Inc. (NSDQ:GPRO) investors took note. While there was nothing very exceptional in the latest version of Apple's flagship product, what concerned many GoPro stockholders was the durability (making it waterproof) and added functionality to the camera of iPhone 7. And many believed that it will impact the sales of the action camera maker as "waterproof" was one of the selling points of the hero session cameras. The stock tanked around 5% on the day of iPhone 7 release.
And then yesterday the stock tanked another 2.15% on the news of insider selling. The insider selling, just 2 weeks before the launch of the much-hyped Karma drones and Hero Session 5 camera did not inspire confidence among some investors. But all is not lost for the company. Most of the bad news is already priced in and a success of the coming launch can revive the fortunes of the company.
Also Read: Is The Market Sentiment Turning Bullish For GoPro Stock
The Rough Ride
It has been a roller-coaster ride for GoPro stock since it listed in June 2014. After listing with much fanfare, the stock of the action camera maker, riding on the success of Hero Session cameras, tripled investors' money in less than half year. The stock had touched an all-time high of $93.85 in October 2014, barely five months after listing. But just as fast as the stock had risen, the decline was equally swift. The stock is currently trading at $13.58, more than 85% lower than its all-time high two years ago.
The main reason for the...
More